Aldo embraces life's defining moments
The footwear brand unveils a global creative platform based on the notion of anticipation.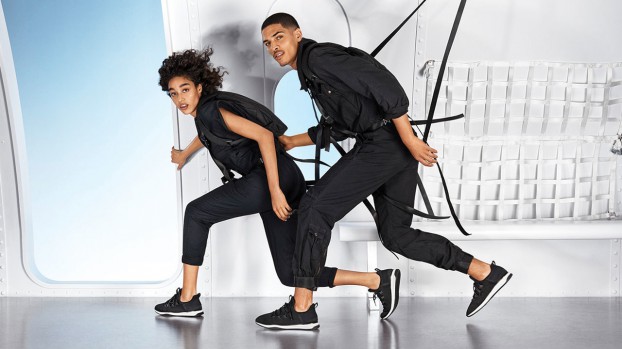 Footwear retailer Aldo is exploring some of life's most impactful moments in a new brand platform, with the goal of driving a deeper emotional connection with consumers.
Debuting Aug. 9 with the launch of this year's fall campaign, the "Get Ready" global platform marries what Aldo stands for as a brand with what it sees as a broader cultural trend, says Adam Starr, VP of brand development and strategy.
Simply put, the Montreal-based shoe company believes consumers are spending more time anticipating moments both big and small, and it hopes to be their style partner throughout that process.
Aldo will launch the platform with a spot featuring models and influencers Damaris Goddrie, Geron McKinley and Steffy Argelich preparing to jump out of a plane. That moment — like those that will be explored in subsequent campaigns — falls on a creative spectrum that ranges from the more emotional to the more tangible, says Starr.
"We purposely came out with [a spot] that was super-butterfly moment – fun, not too serious, not too emotional and not too tangible," he says.
The fall campaign features Mx., the brand's sneaker sub-brand, and Starr says the video's aesthetic "harkens back to the Aldo of old" and should be familiar to retailer's long-time customers.
For the first time, Aldo worked alongside New-York based creative agency Wednesday on the platform. SVP Daianara Grullon Amalfitano is currently overseeing marketing, with the support of executive creative director Douglas Bensadoun, following the recent departure of Erwin Hinteregger as CMO.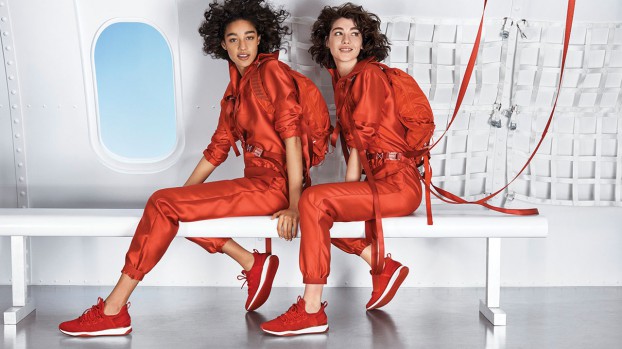 Starr says that the brand felt compelled to "bring forward a proposition that was really digging a lot deeper into an emotional connection with our target market" in response to the evolving retail landscape and changing customer behaviours.
Through ongoing research dating back three years, Starr says Aldo realized that many life-changing moments take place between the ages of 21 and 35 – the age of its core customer demographic – whether it's landing a new job, graduating from school, meeting a romantic partner or simply doing something outside the norm.
What's more, each one of those moments comes with a large amount of preparation, making them all the more powerful and meaningful to consumers, he says. That notion of being prepared has infiltrated popular culture, a phenomenon seen in things like  playlists devoted to getting ready for nights out with friends and pre-game routines for major sports fans.
"There's a lot going on in the zeitgeist of society that is contributing, whether it be content or experiential components, to that energy, that anticipation that we're trying to create," he says.
Rather than approach the Canadian market with a unique strategy, the brand has taken a broader North American perspective through a partnership with New-York based women's style and entertainment website Refinery29. The four-month program includes a branded content series as well experiential activations. And in addition to a strong digital push, Aldo has put significant focus on a series of billboards in Manhattan.