Meet disruption head-on
Switching your organization from defence to offence.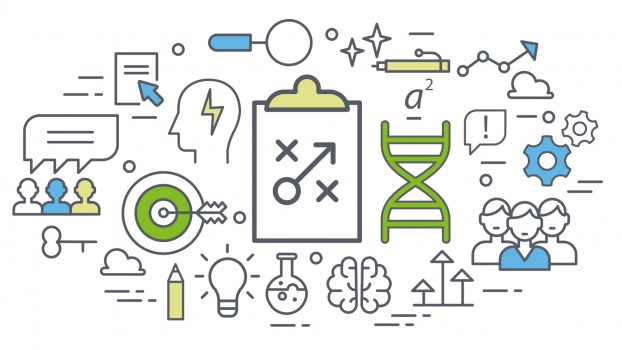 Today, most organizations are playing defence when it comes to digital technology and innovation, dabbling around the edges, often simply digitizing the old analogue way of doing things. They shouldn't be, because when an innovative challenger starts to grab market share, it might be too late.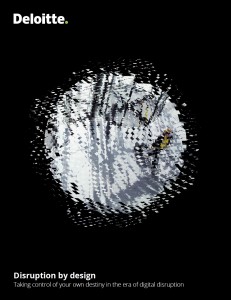 The status quo One major reason for the hesitation to do more is that many companies are relatively satisfied with their current performance. As the old saying goes, "if it ain't broke, don't fix it". Another important reason is that the speed, scope, and complexity of digital disruption can feel overwhelming, so business leaders put off taking action while waiting for the perfect strategy to reveal itself.
Being digital When Deloitte Digital talks about digital, it's not just about technology. "It's really about how to pivot businesses for success in our increasingly digital world," says Gord Sandford, partner and national leader for Deloitte Digital. 'Being digital' is what it takes to disrupt markets, and inspire both customers and employees. "It is important to create a holistic plan, target new skills and capabilities, and generate a roadmap to advance your people and processes," says Sandford. Deloitte's identified 23 unique traits, the Digital DNA, that form the transformative foundation for thriving digital companies. A few of these 23 traits are:
DemocratizingInformation – By freeing information across the organization, insights can emerge anywhere.
Real Time &On-Demand – Talent flows to where it's required.
Ongoing Shifts in DecisionRights & Power – By empowering decision-making at all levels, innovation accelerates.
Flattening &ChangingHierarchy – What is called 'leading at any level.'
Fail Early, FailFast, Learn Faster – Today, perfection takes too long.
Iterative – Start with an MVP and go from there.
Uneven VelocityBetween Digital& Legacy – Balancing change throughout the organization.
Increased CustomerInvolvement – Don't guess at what your customers want, talk to them and find out.
Adopting a handful of these attributes enables companies to transform and disrupt over the long term. Key practices to take you there There's no magical one-day transformation to convert your organization to 'becoming digital'. "It's a journey, one that requires commitment," says Sandford, "but when you leverage the experience of companies further along the digital maturity scale, it's easier." Here are priorities shared by companies developing into more mature digital organizations, revealed by a study of digital business jointly conducted by MIT Sloan Management Review and Deloitte:
Implementing systemic changes in how they organize workforces, spur innovation, and cultivate digitally-minded cultures. For example, more than 70 percent of respondents from digitally maturing companies say their organizations are increasingly organized around cross-functional teams versus only 28 percent of companies at early stages of digital development.
Playing the long game. The strategic planning horizon grows longer in digitally mature organizations, with nearly 30 percent looking out five years or more versus only 13 percent for the least digitally mature organizations.
Scaling small digital experiments into enterprise-wide initiatives. At digitally maturing entities, small "i" innovations or experiments typically lead to more big "I" innovations. They are also shrewd and disciplined in figuring out how to fund these endeavours and keep them from languishing in the face of more immediate investment needs.
Becoming talent magnets. Employees are highly inclined to jump ship if they feel they don't have opportunities to develop digital skills. For example, VP-level executives without sufficient digital opportunities are 15 times more likely to want to leave within a year than those with satisfying digital challenges. Digitally maturing organizations typically understand the need for and place a premium on attracting and developing digital talent. They create compelling environments for achieving career growth ambitions while acquiring digital skills and experience, which make employees want to stay.
Securing leaders with digital vision. These leaders are more likely to have articulated a compelling ambition for what their digital businesses can be and define digital initiatives as core components to achieving their business strategy, allowing the entire organization to motivate alongside them.
Starting your transformation journey The hard truth is that no business is immune to digital disruption. And when it hits, the impact can be breathtaking in both speed and scope. To win the disruption game, organizations need to take control of their digital destiny. The key to success is having the foresight and courage to start taking action now, rather than holding out for a guaranteed winning strategy. At this point, there can be no doubt that digital disruption and exponential change are the new normal, and they're here to stay. "The rules of the game have changed," says Sandford, "and to win today, companies need to switch from defence to offence, and become disruptors themselves."