Ontario to privatize cannabis sales
Consumers will only buy online until storefronts open in April 2019, with several companies eager to get into the market.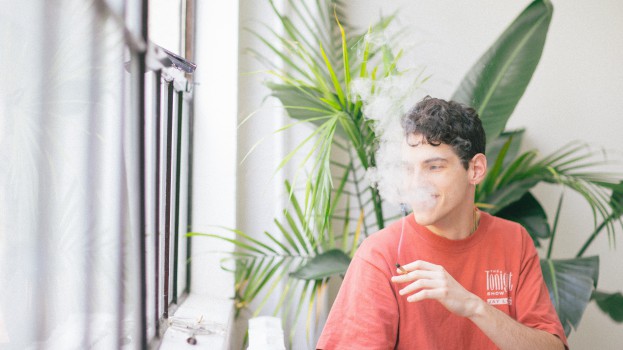 Ontario's Progressive Conservative government has finally confirmed that it will be privatizing the sale of cannabis in the province.

Bricks-and-mortar cannabis retailers in Ontario will be privately owned, but will not be operational until April 1, 2019. Residents who wish to purchase recreational cannabis after the Oct. 17 legalization date will only be able to do so online.

The new system cancels the plan established by the previous Liberal government for the sale of recreational cannabis in the province, which was to be handled exclusively by a government-owned retailer, called the Ontario Cannabis Store (OCS), that was meant to be similar to (and a subsidiary of) the LCBO. The plan was to have 80 stores open by the end of 2018 and 150 operating by 2020. Instead of being the sole retailer in the province, the OCS will now act as the wholesaler of cannabis to approved stores, as well as handling online sales to consumers.

The government did not provide further details about the plan to roll out private stores, such as what kind of process would be needed to obtain a license or how many stores it hoped to have open by April 1. It is also unclear whether private retailers will be able to sell products online after April 1, if cannabis will be permitted to be sold in the same locations as other products and what kind of zoning rules will dictate where stores can be located. The government will begin consultations on the privatized model next week.

At a press conference, Finance Minister Vic Fedeli said grey market dispensaries currently operating in Ontario would still be illegal after Oct. 17, and that fines would be issued to those that continued to operate. Owners of those stores could apply for a legal retail license, with Fedeli saying the government "won't want to do business with people running an illegal business."

Local governments will also be given a "one-time window" in which to opt out of having any private cannabis storefronts within its boundaries, though details about when the window would open or how long it would be open for were not provided. Consumers living in areas that have opted out would presumably only be able to purchase recreational cannabis by traveling to another town or buying from OCS online.

News began circulating about Ontario taking its cannabis sales private in late July when Vice and The Globe and Mail reported the impending changes, citing sources familiar with the matter. An official announcement was expected on July 31, but did not materialize until yesterday's announcement. Speculation began to rise that Ontario may be pursuing a hybrid model similar to British Columbia when Global reported that OCS was still hiring for retail positions.

The government staff at a technical briefing yesterday said it was "premature" to discuss how much it will cost to undo the previous plan and switch to a private model.

The Ontario government had previously established a deal with Shopify to create an online platform for cannabis sales, as well as an in-store customer education platform. When asked by strategy if abandoning plans for physical retail stores violated any terms of that agreement, the company said in a statement that it is "still learning more and [is] not in the position to comment further," and re-stated its support of online commerce for OCS and its excitement for the opportunity to work with cannabis entrepreneurs in Ontario.

Taking the next eight months to prepare is a necessary step in order to set up an effective retail system. Besides simply selecting who will be awarded a retail license, it also requires time to establish distribution channels, supply deals with producers, a licensing system, inspection framework and to give retailers time to secure storefronts. Other provinces that will be allowing private sales – such as Manitoba, Saskatchewan, Alberta and Newfoundland and Labrador – have spent the better part of the last ten months working on the above.

Many licensed producers that spoke with strategy when reports of the government's plan surfaced last month expressed mixed emotions.

On the one hand, most were excited about the prospect, with those who had already begun pursuing their own retail locations in other provinces – such as Canopy Growth – saying they would pursue expansion to Ontario if the plans came through. Even those that hadn't previously considered getting into the retail business (such as Organigram) say the size of Ontario's market would at least get them to seriously consider the prospect, depending on the details of the plan.

"I think it's important to acknowledge the successful implementation of the cannabis system in Ontario should be viewed in the long term, as this is a marathon and not a sprint," says Ray Gracewood, Organigram's chief commercial officer. "While there will likely be some short term hurdles relative to availability and technical constraints, with an online only system, the longer term benefit of consumer selection and distribution points could prove very favourable for Ontarians in the long run."

Aurora announced last week that it had established a deal with Edmonton-based liquor retailer Alcanna (formerly Liquor Stores NA) to license the Aurora brand for a network of cannabis retail stores in jurisdictions where it was permitted to do so – a plan that, according to a statement released this morning, now includes Ontario, with the company having identified "over 100″ potential locations in the province.

In the lead-up to legalization, several companies that are not cannabis producers are developing retail concepts and securing retail space, and several of them – like Westleaf Cannabis – have expressed interest in expanding their plans to Ontario. When rumours began circulating about the government's privatization plans, Starbuds Canada – a joint venture between Western Canada medical cannabis clinics Compass Cannabis and U.S. retailer Starbuds U.S. – issued an announcement stating it had already secured retail space in Windsor and Whitby, anticipating an Oct. 17 date for physical retail sales.