Fuel acquired by Schiefer Chopshop
The Ottawa digital agency will make its tech-focused skills part of the offering at the California-based shop.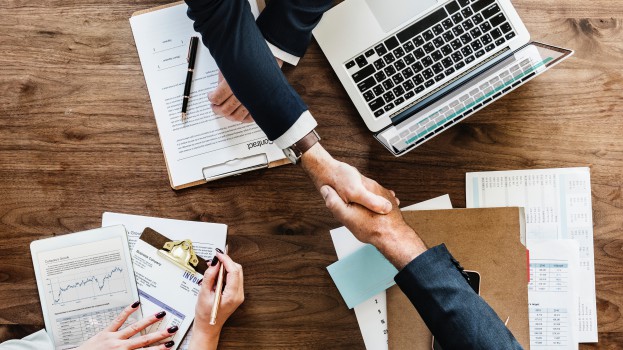 Schiefer Chopshop (SCS) has acquired Ottawa digital agency Fuel, giving the California shop the digital and technological capabilities it has been searching for and helping it to establish its first Canadian office.

Jeff Roach, president and chief strategy officer of SCS, was previously chief strategy officer and ECD at Fuel before taking on his current role in 2016. That was just before the Irving, California-based agency relaunched following the merger of agencies Schiefer and Chopshop and built out its capabilities to be focused on creative, media, content and social. Roach says digital was the "missing piece" in its offering.

Fuel was founded in 1999 and has built up expertise in digital platforms, as well as new technology such as VR, AR, voice and AI in recent years. Roach says those capabilities complimented not only what SCS was already capable of, but what it hoped to provide clients going forward.

"We were already very strong in a number of areas in digital marketing, namely media," he says. "What attracted us to Fuel was its ability in technologies that are really interesting as we look to the future. We are an insights- and data-led agency and always think customer-first, so Fuel's capabilities allow us to bring these new digital platforms and products to how we are seeing consumers using the internet right now."

Fuel currently has 25 staff between its headquarters in Ottawa and satellite office in Los Angeles, all of whom are expected to make the transition over to SCS. Some of Fuel's leadership team will also be joining the executive ranks of SCS.

Braden Bailey, Fuel's president, will now be chief operating officer of SCS, while chief strategy officer Anthony Licon will become chief digital officer. CFO Julie Allen and CTO Martin Walker will retain their current roles, and Andy Wing, co-founder and former CEO of Fuel, will be joining the organization as chief innovation officer.

From an organizational standpoint, Fuel will mostly be acting as the digital division of SCS, though it will be able to act as a standalone digital agency, as required (whether it will retain the Fuel name has yet to be decided).

"What made us who we are is going to be part of the SCS offering and their identity," Bailey says. "But our goal is to fit in as a part of the broader SCS family and help amplify their more holistic offering. When you're a digital agency working with other agencies on a project, sometimes you're coming in a bit later. The opportunity to be part of that conversation right up front is really exciting."

SCS' clients include Blizzard Entertainment, Boost Mobile, Falken Tires, Mothers Polish, Prestone and Sylvania, and that roster now includes several Fuel clients, such as Carnival Cruise Lines, John Deere, NASCAR and Warner Bros.