Tech in Action: AI turns photos into music
Royal Caribbean allows travelers to turn their vacation pics into a unique, custom soundtrack.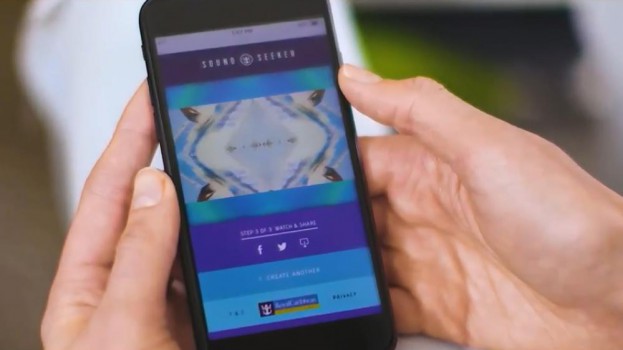 One of the best things about vacation, especially in the social media age, is taking hundreds of photos to make all of your friends and loved ones back home as jealous as possible. The only thing to make it better would be a cheery soundtrack that reflects the precise mood and emotion of your photos, so Royal Caribbean developed a high-tech tool to do just that.

Working with the Berklee School of Music, production agency Unit9 and ad agency Plan8, the cruise line created SoundSeeker. Users simply visit the site and upload their photos to it. The AI then analyzes everything about them, from the colors, lighting and landscape in the background to emotions, body language and facial expressions of the people in the photos.

In under a minute, the system will compile the photos into a video, which plays with a completely customized and unique soundtrack behind it, which has been entirely informed by the characteristics of the photos.

You can find out about the finer details of how it works below, and see some examples of the finished product on the SoundSeeker website.