Trampoline announces RFP in search of CCO
The Halifax-based agency believes the marketing stunt could help it find a qualified candidate willing to live on the east coast.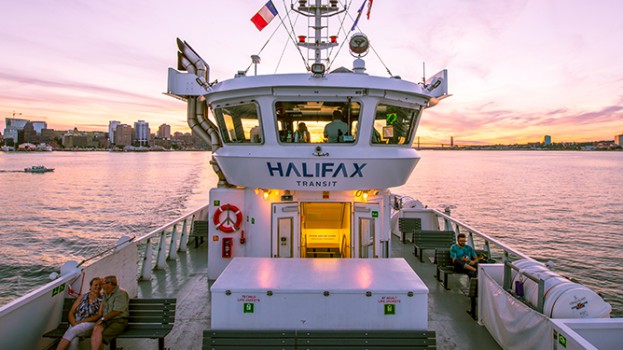 Trampoline Creative has passed on using a recruitment agency in its search for a chief creative officer, choosing instead to run a national ad campaign in the form of an RFP.

The Halifax-based agency posted the details of the RFP on its website last week. Since then, it has been running social, display and search engine advertising in Toronto, Vancouver, Montreal, Ottawa, Hamilton, Winnipeg, Edmonton and Calgary. The ads throw to the campaign's landing page, where candidates can learn more about the RFP.

"We've decided that we need people to put up their hand and say that they're interested, as opposed to be tapped on the shoulder and asked if they're interested," says Mark Gascoigne, Trampoline's CEO. "Basically, we think it will make for a more qualified list of candidates."

The idea to run an RFP, as opposed to a regular job posting, came from thinking about all the clients Trampoline has gained through the process, says Gascoigne. Moreover, he says the problem with recruitment agencies is that they tend to return to the same pool of candidates; finding someone through them could mean losing the new hire again in a few years' time.

There are many good, qualified candidates for the job, according to Gascoigne, but it can be "hard to know if they really want to come and live in Halifax or if they're just looking for a gig."

The agency believes that subjecting candidates to a RFP will help root out those who may not be as committed to living outside of the industry hubs of Toronto, Montreal and Vancouver. Halifax has much to offer, Gascoigne says, but it's not for everybody.

Currently, a third of the Trampoline team is originally from outside of Halifax and a quarter come from outside of Canada, according to the CEO.

The agency is looking for a CCO who will lead the agency's creative team. Since the departure of former ECD Todd Blevins, now a creative director at Trigger in Calgary, associate creative directors Trevor Millett and Pierre Tabbiner have served as interim creative heads.

The hiring stunt has garnered interest from international candidates, including from South Africa, Denmark and London, according to Gascoigne. Within the first few days of the campaign, Trampoline had heard from about 20 candidates.

Photo courtesy of Trampoline Creative.