Interac brings piece of mind to payment tech
Ahead of back-to-school, a new campaign brings the control of using your own money to the "Own Your World" platform.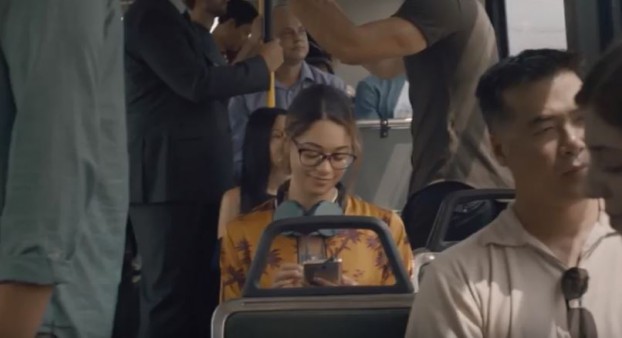 Interac is gearing up for one the busiest shopping seasons of year with a new fall campaign that combines two of its previous marketing approaches: reminding customers of the array of methods they can pay with, while also maintaining control of their finances by using their own money.
The national campaign – the latest to come out of its "Own Your World" platform – includes a 30-second spot showcasing all the ways everyday people use Interac to manage their money, including paying by mobile phone or smart watch.
The TV ad will be played in Cineplex theatres and is being supported with additional 15- and 6-second pre-roll on Facebook, Instagram, Snapchat and YouTube, with Zulu Alpha Kilo leading the creative and Media Experts handling the media buying and strategy, once again. OOH assets include billboards, TSAs and mall posters.
"We definitely wanted to continue down that path of showing the flexible ways that one can pay with Interac and our suite of offerings, as we've done in the past," says Andrea Danovitch, AVP of marketing and brand at Interac. "But with that, we want to be able to show that there's still a balancing act when it comes to the ease of spending and not losing touch with your own money."
In its former "Be in the Black" platform, Interac built its brand around the idea of spending your own money instead of relying on credit, and that idea continues to play a differentiative role for the brand, says Danovitch.
When the "Own Your World" platform launched last October, the creative focused on promoting all the new ways consumers could pay with Interac. With the latest push, "we wanted to bring it home a little bit, and marry some of the control that you get by using Interac services," says Danovitch, adding that it's easier to "get lost in this digital landscape" and to lose sight of what money is actually yours to spend.
But with flexibility comes the challenge of maintaining trust, says Danovitch. Consumers can be intimidated by tech when their own money is involved. Yet consumer trust and confidence in the brand has remained high over the last year, she says.
She points to the fact that Interac ranks consistently high on the annual Gustavson Brand Trust Index as an indicator of that trust. This year Interac ranked number 12 on the index, down from number eight last year and number 11 the year before.
Since launching the new platform, Interac has run a handful of campaigns, including one for the holidays and a spring effort focused on getting women to use Interac Flash in a variety of situations. Being in-market often will help the brand remain top of mind, Danovitch says.
In addition to the mass components of the fall campaign, Interac is running activations on the campuses of Concordia University and of the University of Toronto, with plans to use the assets that come from it on social media to reach a larger audience.
"The objective is to get [students] to provision their cards on their mobile wallets. Or, if they've already provisioned it, to bring it top of wallet," says Danovitch. "We all know what it's like to be top of wallet in a physical wallet. It's very important to be top of wallet in a mobile wallet as well."
That particular part of the campaign is aimed at reaching students at a time when they have a lot of financial responsibility and stress, she says.