Lego builds a sustainable future
The company's head of corporate responsibility talks about the iconic toy brand's renewed focus on sustainability.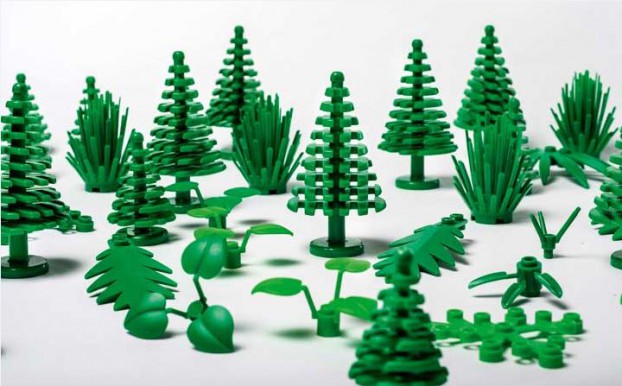 Whether it's A&W leading the QSR pack with its efforts to eliminate plastic straws or Keurig striving to make its coffee pods more recyclable, environmental sustainability has been declared a priority for many brands.
That environmental responsibility mindset has even found its way into the highest corporate offices at The Lego Group, the iconic Denmark-based manufacturer of plastic construction toys.
In 2015, the company announced it would invest up to $1 billion Danish krone in R&D (or more than CDN $200 million) in order to make its packaging and building blocks 100% sustainable by 2030. Then, last April, it reduced some of those targets by five years and said it would aim for 100% sustainable packaging by 2025.
That transition process has already begun.
In March, Lego started rolling out a range of sustainable "botanical" pieces, such as leaves, bushes and trees, made from plant-based materials. The pieces first became available in Canada, the U.S., the U.K., Germany and Austria this year and are said to be identical to those made from conventional plastic in safety and durability, only their materials are sustainably sourced from sugarcane.
The importance of sustainability to a company like Lego hinges on its need to maintain a "trusted position" with consumers, according to an explainer detailing Lego's "Planet Promise," part of its global brand framework.
Acknowledging that it comes from a "privileged position," the company explains that sustainability "is not a choice – it is a premise for our success and ability to globalize the Lego system-in-play. But this is something we need to earn, and it covers our impact on both the social, environmental and governance related agendas."
While the company has made some strides, it continues to face an uphill battle in its mission to become 100% sustainable. Currently, it uses more than 20 types of plastic to make its elements, according to Tim Brooks, VP of environmental sustainability and corporate responsibility at Lego. Only 1-2% of the estimated 75 billion elements it sells every year are sustainable right now, and roughly 80% of its pieces are made from acrylonitrile-butadiene-styrene (ABS), a petroleum-based substance that appears more difficult to replace.
According to Brooks, ABS remains the company's "biggest materials challenge" and one it will have to solve if it hopes to reach its 2030 commitments.
Here in Canada and across the globe, the company takes inspiration from children's attitudes towards play and learning, and part of its mission is to inspire them to become more environmentally minded, he says.
Brooks heads up the company's environmental efforts from Billund, Denmark., where most of the team is based, except for some additional resources split between London, U.K. and Enfield, U.S. Members of the Canadian marketing team were unavailable for comment.
The toy maker's first foray into sustainable building blocks was supported by a "Plants from Plants" campaign in Canada, the U.S., the U.K. and Germany earlier this year that featured a Lego creature known as "Plantus Maximus." Lego builders in those markets were invited to submit their own "sustainable superhero" creations on social media.