Town Shoes to close its doors
All 38 of the DSW brand's retail locations in Canada will cease to exist by January 2019.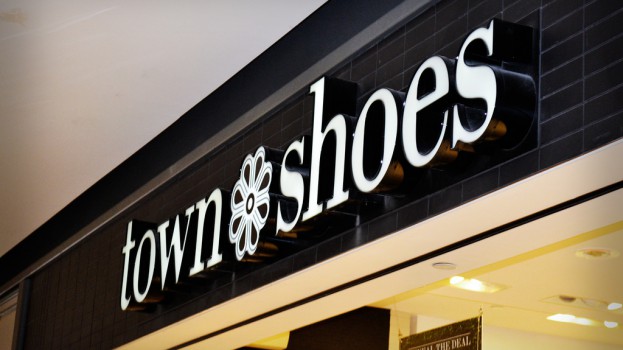 Designer Shoe Warehouse (DSW) has announced it is shuttering its Town Shoes brand after nearly 70 years in business, and will close all 38 of its retail locations in Canada by January.
Announced in conjunction with its Q2 results yesterday, the U.S. footwear retailer pointed to operating loses and increasing competition in the footwear space as reasons for the closure.
DSW first acquired a minority stake in Town Shoes in 2014, before acquiring the entirety of the company in May – which includes the Shoe Company and Shoe Warehouse discount banners. Shoe Company and Shoe Warehouse will continue to operate as normal, as will the DSW brand stores that the company has been opening since first acquiring its stake in Town Shoes. Those other banners tend to be large-format stores, whereas the full-price Town Shoes stores are most often found in malls.
Retailers that have built their businesses in bricks-and-mortar continue to struggle in 2018. In March, Reitmans announced the closure of its Hyba activewear stores by the end of its fiscal year. In April, footwear retailer Nine West announced it would be closing its 70 stores after filing bankruptcy in the U.S., with Rockport following suit in May.
Those retailers are also facing new competition, especially in the discount space, where retailers such as Nordstrom and Saks are continuing to expand their respective discount banners in Canada.