WestJet launches a travel chatbot
Juliet gives passengers destination inspiration, flight information and the ability to book flights in a conversational interface.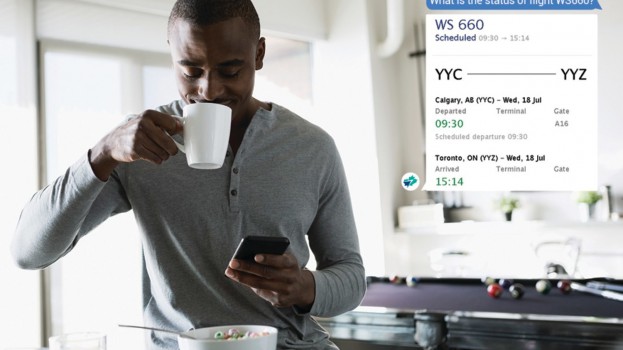 WestJet has made its first foray into consumer-facing AI with the launch of its first chatbot.
The chatbot is dubbed Juliet and currently lives on Facebook Messenger. By starting a chat with Juliet, would-be travelers can receive inspiration for destinations by answering questions about their ideal trip or finding which fares are currently lowest, book a flight and receive day-of information for a flight they've already booked.
WestJet says it will be adding more features and functionality to Juliet in the future, as well as make it available on additional platforms and offer voice interaction.
WestJet is the first Canadian airline to release an AI-powered conversational assistant, but it is not the first to recognize the opportunity for the technology in air travel. Prior to its investment in Toronto's Vector Institute last year, Air Canada president and CEO Calvin Rovinescu said artificial intelligence was an ideal technology to help airlines sort through the massive amounts of data and route planning they go through on a daily basis, which could not only help with internal planning but could be used for consumer-facing applications, like assistants that could make recommendations and help find information.
WestJet has been making investments in technology and digital platforms, something it has pegged as a priority to improve customer experiences as it looks to transition from a low-cost carrier to a global airline. It hired a new chief digital and innovation officer at the beginning of 2018, and has embraced projects like hackathons to help it identify digital solutions for customer pain points and embrace the "digital future" of flying.