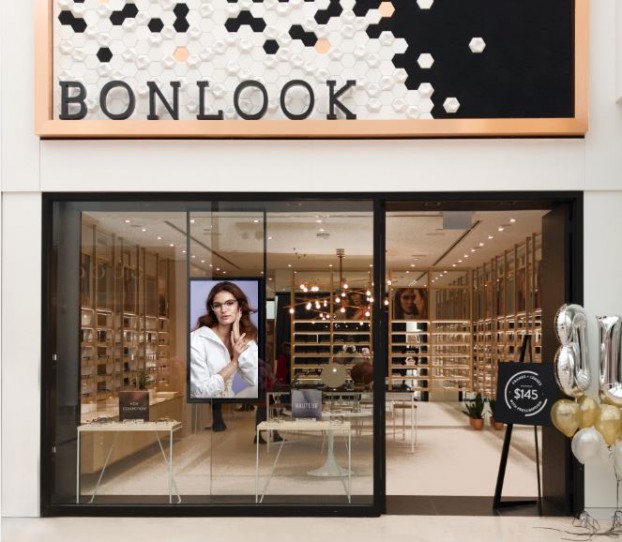 BonLook is having a very bon year.
The Montreal eyewear company has opened one store per month in 2018. And that pace is set to continue, with plans for approximately 50 stores across Canada by 2020. When Sophie Boulanger and brother Louis-Félix started their fashion-forward eyewear brand in 2011, their vision was to be online-only.
"[By] 2015 we knew people were asking to try on the frames," recalled Sophie, the company's CEO. "It was really a friction point."
The Boulangers first tested out a physical showroom in its Saint-Henri neighbourhood office. It was a hit. BonLook now has 380 staff and 25 bricks-and-mortar locations in Quebec and Ontario. Those shops, which are actually showrooms that look like chic boutiques, are located mainly in major malls and are now a key part of driving awareness for the burgeoning BonLook brand.
"We came to realize a lot of customers get to know us by walking in front of the store – that itself became an acquisition strategy," said the bespectacled CEO. "The stores themselves are a key part of our marketing mix. It's been part of our strategy, having really well-positioned stores."
Sophie and her COO brother have also positioned BonLook well online. Back in 2011, when "blogging was still a thing," the company worked mainly with bloggers in the U.S. to get the word out. That strategy has expanded to include collaborations with Canadian influencers today.
Its highest-wattage collaboration was Tessa Virtue earlier this year. The Canadian figure-skater worked with BonLook designers on the Tessa Virtue x BonLook collection, which features over-sized sunglasses and round-frame eyeglasses. As the brand expands to Canada's West Coast, the 8-person in-house marketing team will continue working with local influencers to educate new customers about the brand outside of Montreal.
In 2016, Canadians spent about $4.2 billion on spectacles, which includes frames, lenses, sunglasses and ready-made reading glasses, according to Euromonitor International. While many Canadians bought eyewear at big chains, such as Hakim Optical and LensCrafters, smaller brands are making in-roads among shoppers who want fashionable frames at lower prices. Similar to BonLook, boutique players such as America's Warby Parker and Canada's Clearly (which is now owned by Essilor) have also gone from online only sales to launching their own physical showrooms.
Private equity firm Walter Capital Partners believes there's appetite in the market for stylish, affordable eyewear, which is why it made a "major new investment" in BonLook late 2017.
With new funding, the stylish siblings have their sights set on becoming as big as the Aldo Group, which also started with one outlet in Montreal and now has more than 3,000 points-of-sale around the globe. "We have great ambitions with the business," says Sophie. "We would like to become as big as Aldo, but for eyewear."