Shawn King to leave Arrivals + Departures
After 17 years with the agency, the CCO has decided to explore opportunities in the cannabis space.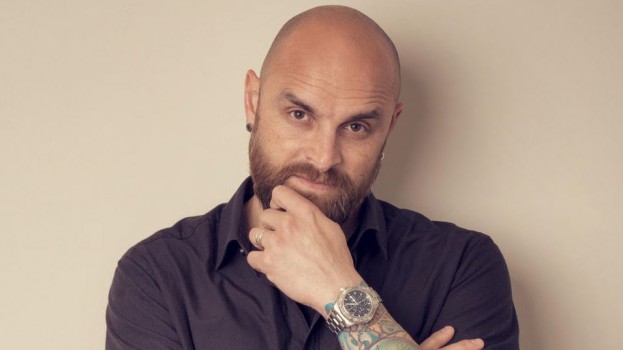 After 17 years with the agency, Shawn King, partner and chief creative officer at Arrivals+Departures in Halifax, will be stepping down to pursue opportunities in the cannabis space.

"I'm not leaving with any animosity or anything," King tells strategy. "I've had a damn good run, and I'm really proud of everything that we've ever done at this agency. We started it and built it, and it honestly just felt like it was the right time."

Within the last few years, King says he has started feeling an "itch for change." Since November of last year, he has been hosting Turning a New Leaf, a podcast exploring "all things related to the legalization and regulation of recreational marijuana in Canada." That has led to potential opportunities in the burgeoning market.

"I'm feeling a little bit about that [cannabis] space as I did about the advertising space," he says. "And it just felt like the right time to go and create some space for myself and see if I can do anything there."

However, King says he's not yet sure where it will lead.

"This space is pulling me a few directions," he says. "Some of them have to do with marketing, some of the them have to do with advocacy."

King's last day will be Sept. 6. In his place, associate creative director Anthony Taaffe will be taking the helm as creative director.

Taaffe has worked in the industry for more than 20 years, including six as creative director, first with Halifax's Extreme Group (the agency that preceded the creation of A+D through a merger with Toronto's Blammo Worldwide in 2016), then with Chester & Co.

According to King, Taaffe was chosen as his successor because he was already familiar with the agency's culture and because of his relationship with Martin Delaney, president of A+D in Halifax.

King and Delaney have worked together since the Extreme Group (A+D was created from the merger between Extreme and Blammo in 2016) and had developed "a bit of a way," according to King. It was important that whomever would replace him would bring continuity to that working relationship, he says.

In addition to adding law firm Stewart McKelvey to its client roster earlier this year, A+D Halifax has recently added Jacquie Stoyek as director of content marketing and Jennifer Sutherland as director of client services. The agency also launched a healthcare division this year.

Last year, A+D hired Jason Locey to be King's CCO counterpart in the agency's Toronto office, though he has since departed for a role as creative director for Apple in Canada.