Tech in Action: Jaguar uses data to create a remix
The luxury auto brand uses its car and Spotify info to personalize a song by pop star Dua Lipa.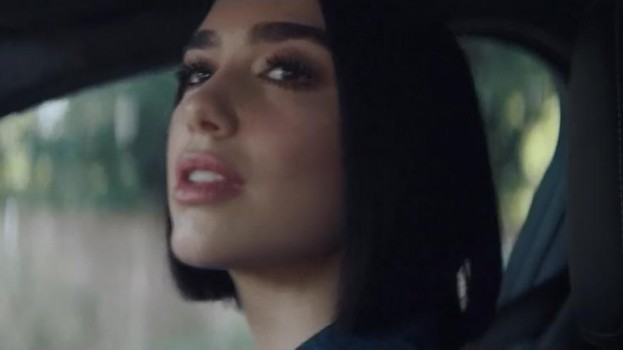 Jaguar is excited about the possibilities the data collected by its latest vehicles offers, and it's showing them off by creating songs that are automatically personalized to the way people drive their cars.

The luxury auto brand had pop star Dua Lipa remix her own song "Want To" by having her take a Jaguar I-Pace for a drive. The car's built-in sensors collected data about the way she drove, from how she accelerated to the amount of electrical energy that was consumed during the drive. That data was then used to change the tempo, arrangement and overall tone of the track, resulting in a completely personalized remix.

The song and remix campaign behind it is meant to promote Jaguar's Pace line of vehicles. The company is touting the thousands of sensors on the vehicle that are meant to improve the driving experience by using data about habits and preference to automatically adjust in-vehicle settings. But beyond that, Matt Piece, an engineer with Jaguar, says the company could continue to explore ways to personalize in-vehicle entertainment for drivers by responding to the way they drive and the situations they are in.

Anyone who has one of the Pace vehicles can remix Dua Lipa's song in the same way. For those of us who can't reasonably afford a Jaguar, the brand has set up a platform through which their Spotify user data will automatically remix the track to fit their own moods and preferences. There is also a mobile experience that allows users to "tap" their device, which affects the tempo of the song the same way accelerating or braking in a Jaguar would.