Mark's shows its appreciation for down time
The retailer sticks close to its hard-working roots while promoting its selection of casual wear.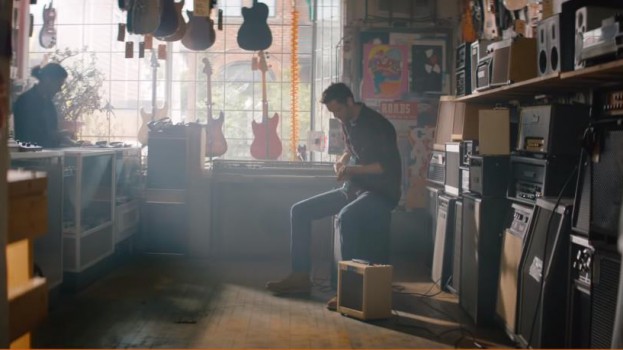 Mark's has launched its Fall 2018 campaign with a new video showing how days start and end with well-worn clothes as a way to put the focus on its casual wear.
The 30-second spot, created by Taxi, starts with a very bold statement: "At Mark's we know that when work is done, the day is not done."
As a continuation to the "Well Worn" platform that began last November, Mark's wants to reinforce two key messages this year: recognizing the core values of hardworking Canadians and shifting the perception to the way the brand is building clothes for life.
"A part of this campaign is to drive awareness and consideration for Mark's as a destination for casual wear for both men and women," says David Lui, VP of marketing for Mark's.
Mark's campaigns in the past have seen a steady use of key storytelling techniques to encapsulate strong messages about appreciating the working-class spirit, from "Jeans For Any Challenge" to the recent "#SuperheroDad" campaign for Father's Day.
"Through this campaign, we know that the clothes don't make the person; the life they lead in them does," Lui says about the creative concept behind "Well Worn," which he describes as one of the retailer's most successful to date. "That life, and the stories born of it, are reflected in the clothes they choose to take along for the ride. And whether Canadians are working or living, all the well-made stories they create always start with clothes well worn."
As a retailer that has broadened its target in recent years to reach everyone from younger demographics to baby boomers, Lui explains that its approach speaks to factors that appeal to all age groups. "We want to talk to the hardworking Canadians who are confident, take pride in their work, value their family and live life to the fullest through this campaign."
The spot launched on Sept. 4 and will be running in digital properties for eight weeks, with TV starting next week and running for six weeks. Touche has been working with the brand on the media planning and distribution front.