Corner Office Shifts: Hallmark Canada's new president
A round-up of senior-level changes you may have missed.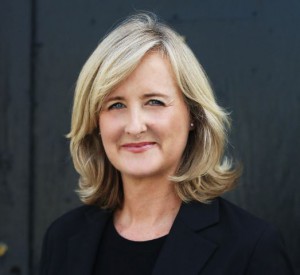 Carolyn Spriet named president of Hallmark Canada

With 20 years of experience in the consumer goods industry, including most recently VP and general manager of Sun Product Canada (a division within Unilever's laundry business), Carolyn Spriet has been named president of Hallmark Canada.

She succeeds Cindy Mahoney, who was promoted to co-CEO of Hallmark International earlier this year. As president, Spriet will oversee the company's vision, strategy, business operations and customer relationships in Canada.

Prior to working at Sun Product Canada, where she led on sales, trades, brand marketing strategy, logistics and customer relationships, she held various leadership roles across customer development, brand and marketing at Unilever Canada.

In a statement, Mahoney said Spriet's experience in Canada and her focus on "continuous improvement and cost structure transformation" makes her a good fit for the role.

3M Canada appoints Lars Hanseid as president

On July 1, Lars Hanseid became president and general manager of London, Ont.-based 3M Canada, a science and technology company. According to a press release, Hanseid will lead 3M's Canadian subsidiary "through its continued digital and commercial transformation."

He succeeds former president Mojdeh Poul, who is now EVP of the global company's safety and graphics business group.

Hanseid has been with 3M for 30 years, most recently as VP of the Central East Europe, Middle East and Africa region. He has held various management roles within the company in Norway, Belgium, Denmark, Poland, Russia, and the U.S.

CSR expert Kim Wilson becomes executive director of the Global Cannabis Partnership

As the Global Cannabis Partnership's (GCP) newly minted executive director, Kim Wilson will help grow the partnership (which represents 16 organizations involved in the adult-use recreational cannabis space), as well as develop and implement the Responsible Cannabis Framework.

She brings to the table extensive experience in corporate social responsibility, having spent the last 11 years as manager of CSR at the Atlantic Lottery Corporation, where she led its overall CSR strategy. In her new role, she will lead communications and engagement with GCP's advisory board and founding members – a group that includes Cannabis NB, Canopy Growth, Aphria, The Green Organic Dutchman, among others – and serve as its spokesperson.