Inside Suzi Roher's first flagship store
The accessories brand's first standalone location takes inspiration from the art world to connect to Toronto's fashion scene.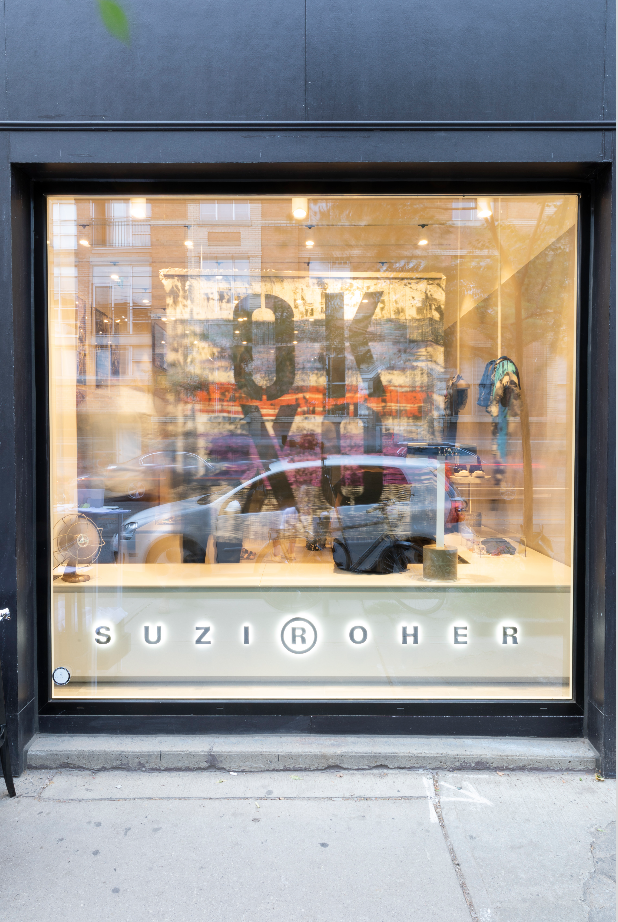 Suzi Roher Accessories was launched by the designer of the same name and her husband Michael Day in the 1980s, with its high-end belts, scarves and other accessories sold in department stores and luxe retailers across Canada and globally.
Now, the brand has its own space, having opened its first standalone, flagship store in Toronto's Queen West neighbourhood.
The three-story building is divided into a different section on each floor. The ground level is the main retail space, which was designed to have a modern layout inspired by art galleries, with white walls, floors and fixtures that allow the colourful accessories to stand out more and draw the most attention. The space is also physically adaptable, providing the brand with the option to move displays and fixtures around depending on how it wants that season's pieces to be seen, as well as give customers a different retail experience every time they come in store.
"Suzi's work really is wearable art," Day told strategy. "Entering our own retail space for the first time, it was really important for the space to reflect that care for design and really put her aesthetic on display."
On the second floor of the store is an events space, with the third floor designed as a more casual meeting space, with access to an open air balcony and sight lines to the pieces on display on ground level to encourage conversation.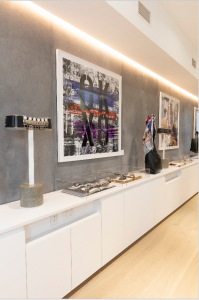 To promote the opening of the store, as well as the brand's Fall Winter 2018 collection, Suzi Roher hosted an exhibit at Toronto's Petroff Gallery. Continuing the theme of the new store, the exhibit had the gallery filled with Roher's pieces, displaying them as "wearable art" that combine decorative aesthetics with functional fashion.
Other campaign activities, led by PR AOR The Siren Group, include influencer activations, social executions and a series of other events hosted at the retail space, targeted specifically at trend-setters, stylists and media.
Day says that trunk-show events – where fashion brands put their latest wares on displays for retailers to consider stocking on their stores – are still important for the brand. But with the opening of its first retail store, he says it was also important to reach out to others within the Toronto fashion scene.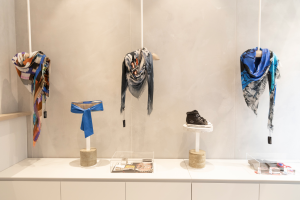 "We have to introduce ourselves and let them know we're here," he says, adding that it was a major part of having an event space built into the store. "We needed a place where they could be welcomed and be immersed in what Suzi is and what it represents."