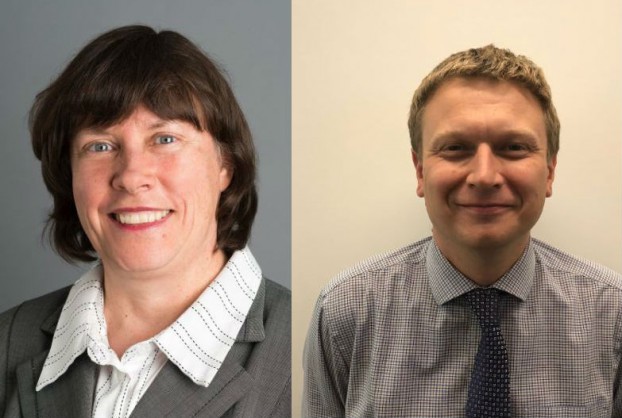 Susan Senecal, A&W president and CEO,  and Tom Newitt, senior director of brand communications.
Two senior leaders of A&W Canada will receive the ACA Gold Medal for marketing excellence during the Strategy Awards on Sept. 20.
The Association of Canadian Advertisers will present the medal to Susan Senecal, A&W Canada president and CEO, and Tom Newitt, senior director of brand communications, for contributions that "represent a measurable, distinctive advancement in the practice of marketing communications in Canada."
Senecal joined A&W as an area manager in 1992 and was named CMO after having held various positions across different departments. Last February, she was named president and CEO of the company. For his part, Newitt joined in 2012 and has led the marketing and communications team in re-positioning the brand as a leader in sustainability. Their efforts saw the company become one of strategy's 2017 Brands of the Year.
In 2013, under their leadership, A&W became the first QSR to serve beef raised without the use of hormones or steroids. Since then, it has reformulated its Root Beer to use only natural cane sugar and all-natural flavours. Earlier this summer, it continued to expand those sustainability efforts, becoming the first fast food chain to stop serving plastic straws and the first burger chain in Canada to serve Beyond Burger's all plant-based burger patty.
"It's an incredible example of listening to the consumer insights, what consumers are demanding, and underpinning it throughout the organization – making it integral to the organization's product line, but also their whole ethos," says Ron Lund, president and CEO of the ACA. "One of the things that I think often gets missed in the marketing communications, or the marketing side of things, is that everything should start with consumer insights. And that's what they've done."
The ACA Gold Medal award will be presented during next week's Strategy Awards at the King Edward Hotel in Toronto.