Desjardins captures the DIY investor market
The bank has partnered with fintech startup Hardbacon in an attempt to attract younger self-directed investors.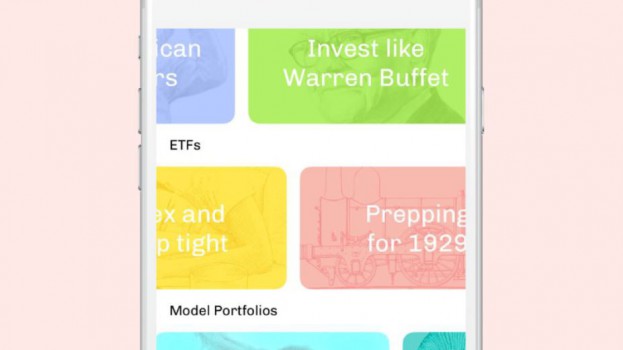 First-time investors are bound to make mistakes. Deciphering stock charts and stats without years of experience and a foundation of knowledge to assist can be challenging. However, more and more Canadians are looking to "do-it-yourself," they're investing when they're young, and they're coming in cold.
In the not-so-distant past, the average age of the stock market investor was between 48 and 57, according to Desjardins' director of relations Louis D'anjou. But between January and August this year, the financial institution has welcomed 5,000 new clients into its brokerage – all between the age of 18 and 30. That's a more than 100% growth in just one year. Desjardins now brokers investments for 13,000 millennials and Gen Zers, which makes the growing demo account for 13% of its total 105,000 customers, says D'anjou.
To meet this growth and the younger demos' appetite for insights on how to invest on their own, Desjardins has struck a partnership with a budding DIY investment start-up called Hardbacon (the name cheekily referencing the term "bring home the bacon"). Starting today, Desjardins will now offer Hardbacon's app and services – providing users with insights and data on equities – to current and future Desjardins Online Brokerage customers.
Born out of the Desjardins Labs –  an incubator where the brand supports and mentors fintech start-ups – Hardbacon is the brainchild of a former business journalist who failed miserably when trying to invest on his own for the first time. Founder Julien Brault decided to create an app that would democratize investing by offering online investment courses to its users, as well as syncing to their already-existing investments and using its data to analyze their portfolio.
"But we weren't a brokerage, we could never take the money and invest it, that was the job of brokers like Desjardins Brokerage," says Brault. "So the app was kind of useless [for those without a investment portfolio to sync]."
Now, with Desjardins, people can download the app, and then are invited to open up an account with the bank's brokerage. To provide further incentive, beyond having access to the app's data and online course, Desjardins is offering new clients that sign up through Hardbacon with up to 10 free trades and zero app fees for three months. The app's users, of which there are currently 700, are usually charged a monthly fee of $1.99.
"We are always looking for new tech in the market," says D'anjou's of the decision to fold the fintech's data tools into its brokerage. "When we look at Hardbacon, we knew it was a match, because we share the same value and the same mission. They are very education-oriented and we are always looking for more content and value for our customers."
Back in 2016, the bank first created a young adult-focused program in response to initial demand, offering up to five free trades and no inactivity fees or an asset minimum to those between the ages of 18 to 30. "We wanted to provide a 2.0 offer for this group," says D'anjou. "When you deal with fintech, it's always a fast pace. So I think it was important for us to update our already successful youth program [with Hardbacon]."