Overcoming the 'personalization paradox'
A new report from Salesforce looks into what businesses can do to quell consumer concerns over AI.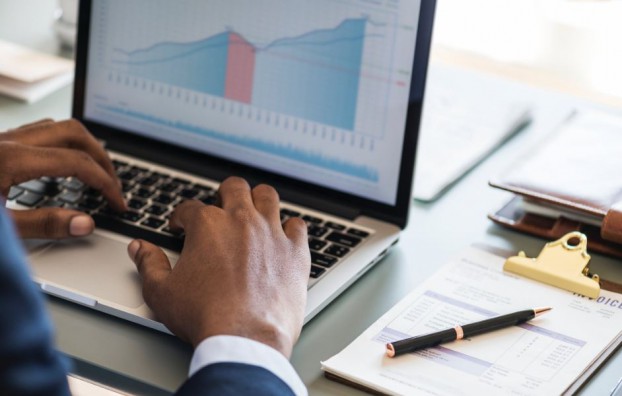 Consumers who believe that handing over data can lead to greater personalization – which they want – while being wary of the possible consequences, is something of a "personalization paradox," as Salesforce put it in a recent report on trends in customer trust. But going beyond security protocols to explain how the data will be used to consumers' benefit can go a long way in alleviating their fears, according to its findings.
The report comes from a survey conducted between March 26 and April 12 of this year and includes responses from more than 6,700 individuals in 15 markets worldwide, including Canada. In brief, it reinforces what many marketers have already heard: that consumers are demanding greater personalization, and more data can help achieve that goal, but only if customers are comfortable handing it over.
According to the report, 54% of customers would like marketing messages to be more relevant to them. As many as 84% said "being treated like a person, not a number," goes a long way in winning them over as customers.
What's more, a majority of those customers, especially those from younger generations, are willing to share personal information if it can help deliver more personalized engagement. Across all age groups, 51% of respondents said they were "comfortable with companies applying relevant information about me in exchange for personalized engagement" (a number that jumped to 64% among millennials).
Artificial intelligence (AI) can go a long way in helping deliver the personalized experiences that consumers are looking for, but again here, 60% of respondents said they would be "concerned" about having their information "compromised" in the process. While significantly more millennials (68%) than Baby Boomers (46%) identified as being open to having companies use AI to improve customer experiences, the same number of people from both groups (35%) said they do not trust AI.
While this paradox poses a challenge to organizations, the report suggests it's not all bad news: personalization and trust are not mutually exclusive, when handled the right way.
According to Salesforce, 86% of respondents (and 91% of millennials and Gen Zers) are likely to trust companies with their information when they explain how it's being used to deliver better experiences for them. This suggests that security measures and privacy protocols alone may not be enough to quell concerns. But they, too, can help, with 91% of respondents saying their trust increases when businesses "show their commitment to protecting my information" and 90% saying the same happens when the company has a "strong" privacy policy.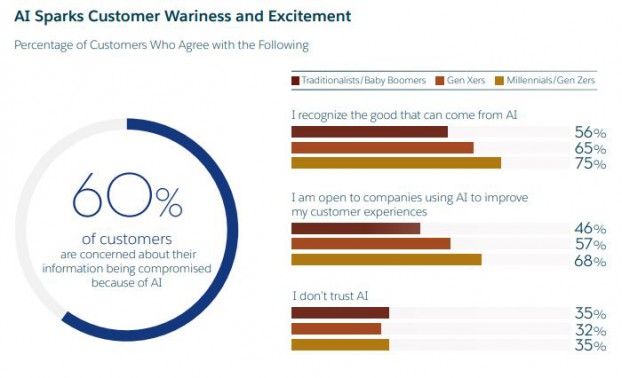 Source: Salesforce's Trends in Customer Trust, 2018.