Sparking a career pivot
The Marketers x Mentors program, set to kick-off in the new year, will support mid-career staff looking to make a change.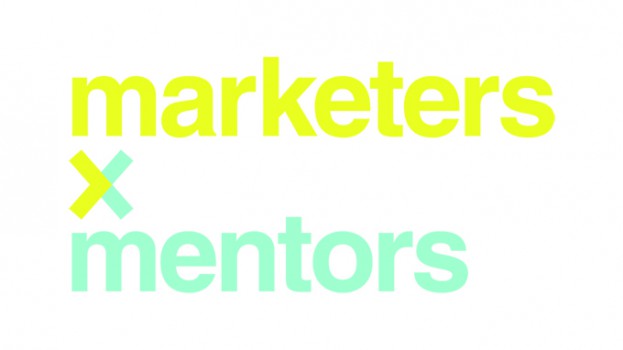 The logo was created by John St.

This story originally appeared in the October 2018 issue of strategy.

As philosopher Plutarch said: the mind is not a vessel that needs filling, but wood that needs igniting.

Launched today at the Marketing Evolution Summit, strategy's new Marketers x Mentors program aims to spark renewed excitement for marketers on both sides of the divide. Mentees can gain valuable wisdom from their *ahem* elders and mentors can gain insights from the marketing leaders of tomorrow.

The year-long Marketers x Mentors program is open to Canadians in a mid-level role at a marketing-driven organization looking to make a change.

"There's more mid-career pivots going on now in the industry, as well as new areas of marketing expertise to dive into – so many marketers could benefit from very focused, very senior-level career guidance," says Mary Maddever, SVP/publisher of strategy. "Mentees will be paired with someone who made the leap they want to make. I imagine we may be approaching some cannabis brand CMOs to come on board as mentors."

The program, developed in partnership with the Association of Canadian Advertisers (ACA) and Advertising Standards Canada (ASC), has an advisory board which includes Nancy Marcus, North American CMO of Kruger Products, ACA CEO Ron Lund and ASC CEO Jani Yates.

"Mentorship is the ultimate added-value gift one can give and receive, especially in our evolving marketing industry," says Marcus, with the ACA's Lund adding: "This mentorship program is a critical element in fostering the mindset shift required when contemplating a career pivot."

Mentees will meet with mentors to further develop a career pivot, whether it's climbing further up the ladder to a more senior role, shift careers entirely or even start their own brand.

There will be opportunity for mentees to get one-on-one time with their mentor, complemented with mentorship from a pool of industry leaders.

Starting in 2019, roundtables with senior marketing execs and experts who have key insights into the qualities of successful CMOs will be held at select strategy, ACA and ASC events, where they will share marketing leadership advice with the mentees.

Applications opened Sept. 20 on strategy's website and are due by Oct. 19. Once applications have been reviewed the Marketers x Mentors program will kick off in the new year.