2018 Strategy Awards: Connecting with Canadians
BBDO and Cossette won in the Connection category, while Bensimon Byrne turned a curse to a blessing in Data/Tech Strategy.
Earlier this month, the thinking and strategic planning that went into 25 Canadian campaigns was highlighted (and awarded fox-shaped trophies) at the Strategy Awards. Those agencies and brands were given the spotlight in print, with their winning cases published in the October issue of strategy magazine. This week, we're showcasing that work, a couple categories at a time. Watch your inbox for stories in StrategyDaily or check out the Strategy Awards link here to see all the cases as they're being rolled out.
Connection Strategy: Truly connecting with people takes time. Thanks to social media, brands can quickly reach Canadians online. But posting a meme is not enough to truly connect. The Canadian Paralympic Committee and SickKids show how forging connections with Canadians and converting them into ambassadors can break through the barriers of inertia and the barrage of messages to bring more people to their brands.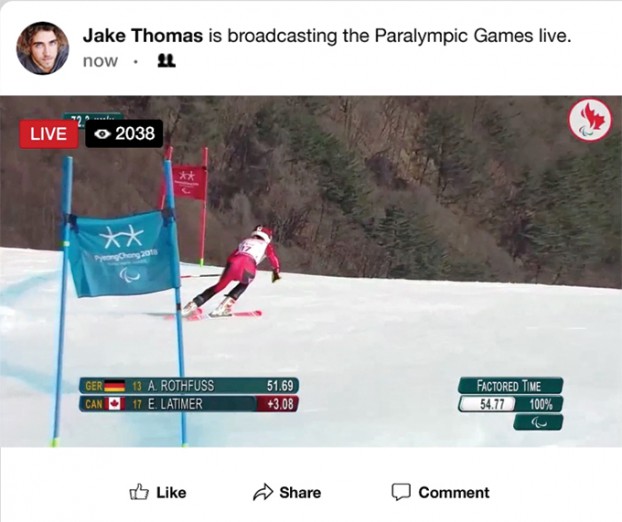 Creating new networks
The Wins: Connection Strategy, Gold

Instead of going big, the Canadian Paralympic Committee and BBDO went small. The team decided to sidestep the large television networks and turn individuals into social broadcasters.
The PyeongChang 2018 Paralympic Winter Games was expected to receive a ton of media coverage, as per usual. Unfortunately, the same could not be said for the Paralympic Games.
Paralympic events usually don't get the same level of media attention and do not draw as large of an audience. BBDO was tasked with changing that. The agency found part of the problem was that even if Canadians wanted to watch the Paralympics, they couldn't. That's because less than 10% of the Games are broadcast on traditional TV.
The team realized it didn't need the broadcasters to grow viewership: Facebook and Twitter are two of the biggest national media channels. It needed to get people to realize that they, too, are broadcasters.
So the organization created the Become a Broadcaster app, allowing attendees to share Paralympic Games by signing up in advance to live-stream events directly to their Facebook or Twitter feeds. BBDO focused on identifying people who were already Paralympic fans by drawing up a list of criteria for candidates, including people that were following Paralympians on social, had visited the Canadian Paralympic website, or sought out Paralympic content. The agency then targeted those people to sign up for the app and become a broadcaster.
"The Paralympic Network" campaign launched a week before the Opening Ceremony when enthusiasm was at its peak, rolling out three online videos that highlighted the inspiring stories of Canadian Paralympians. Social posts and online banners were targeted to fans and drove them to the Become a Broadcaster site.
The app meant there were thousands of individual broadcasters, with fans signing up to broadcast 22,000 events. This led to more than 990,000 video broadcast views. The campaign generated 15,843 hours of online views for an increase of 11,464% compared to the previous Sochi 2014 Paralympic Winter Games.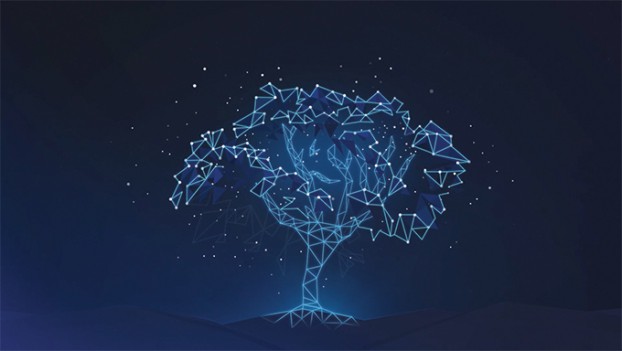 We are all connected
The Wins: Connection Strategy, Silver + Data/Tech Strategy, Bronze

The SickKids Foundation had a problem most non-profit organizations wish they had. Its "VS" campaign was so successful in converting people into donors that the foundations' prospect list was quite thin. Cossette was tasked with changing that.
The agency found that people see SickKids as more than just a hospital – for many of its patients, it's like family. Also, people with a personal connection to the hospital are more likely to become donors. Those people all have friends, family, classmates and colleagues. Cossette realized all those people connected to patients are also part of the SickKids family through deeply-rooted connections that reach far beyond the hospital walls. From that insight came the "SickKids Family Tree."
An online hub was created to connect members of the SickKids family, from patients and staff to those who had previously shared SickKids content online. The tree was about gathering data, not donations, so when people signed up, it asked them to identify how they were connected to SickKids, so the foundation could grow a meaningful list of new prospects.
To underline the family theme, the platform launched on Family Day weekend, and targeted existing donors by asking them to join the tree. That was followed up with advertising on social networks, including Facebook, Twitter and Instagram, in a bid to get new people to join the SickKids family tree.
Members of the digital tree could track their unique branch in real-time and watch it expand through data visualizations.
The platform led to five times as many donor leads as originally targeted, and the SickKids' family tree generated 14,500 individual branches.
Data/Tech Strategy
Creepy cookies

The Wins: Data/Tech Strategy, Silver

Many Canadians see ads stalking them everywhere they go on the internet as creepy.

When Svedka Vodka teamed up with Bensimon Byrne last fall, it decided to turn that creepy feeling consumers get from a curse into a blessing.

The "Svedka Banner Curse" campaign was built around a survey finding that showed millennials spend more than four hours per day online. To stand out online, Svedka would have to get creative.

The agency targeted millennial web users by "cursing" them with a cookie and continuously haunting them with re-targeted banners in the lead-up to Halloween.

The imported vodka brand's ad got creepier and creepier as programmatic triggers for the campaign were developed and the ads followed people with contextual and site-relevent ads. In all, there were 70,000 Svedka dynamic banner ad variations.
By scraping social feeds, the team was able to target people based on their conversations, and the images they posted. Meaning, if people were caught watching a video on their mobile in NYC, Svedka would call them out with a banner ad stating: "I heart following you around New York." Browsing incognito? The brand knows that too, delivering the message: "Browse incognito if you want. I'm still watching."

The curse could be broken by visiting the Svedka website and sharing something scarier than retargeting banners – click-bait social articles.

The campaign led to the brand's best Halloween results to date. Campaign traffic to the site increased four times over the previous year. Millennials liked feeling creeped out by the "Svedka Banner Curse," which may have turned off other demos, driving baseline gains by 41% for brand favourability and 14% for purchase intent versus year-over-year.