Extreme Pita ramps up flavour
The pita chain places greater emphasis on taste in a new campaign and branding strategy that includes in-store activations.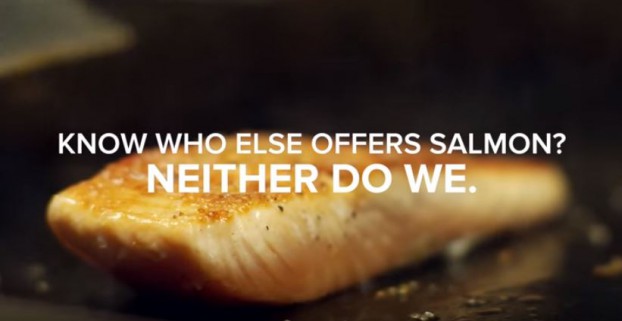 Extreme Pita has traditionally focused its messaging around being a healthy and time-saving option, while sticking with a media strategy that was equally as traditional, says Jason Brading, VP at MTY Food Group, which operates a number of other QSR and fast-casual chains, including Mr. Sub, Timothy's and Mucho Burrito.
Over the last several months, however, Extreme Pita has been rolling out a new brand positioning and campaign aimed at driving differentiation through taste.
"Know who else offers salmon?" asks a digital video for the campaign. "Neither do we."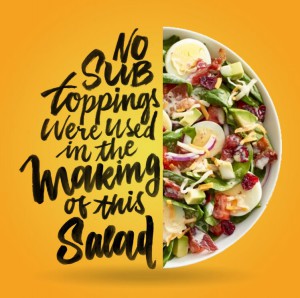 The new "Alive with Flavour" positioning and campaign, developed by agency Tag, follows brand research that showed that many players in the healthier food space were not putting much emphasis on the flavour profiles of their offering, says Brading. That resulted in many consumers feeling like they have to "make a sacrifice" in order to eat healthier.

Extreme Pita, which offers a range of pita sandwiches, felt confident about the quality and flavours of its menu, so it made sense to move the brand further in that direction, says Brading.

In addition to developing a new position, the company tasked Tag with increasing its online presence, as it has tended to stick to traditional channels, despite the rapid pace at which the industry has evolved, according to Brading. "We're in every major market in Canada, so to continue to use traditional media in every major market is quite expensive."

"We wanted to extend [our] reach, but we couldn't extend the budget," he says.

Tag is also leading the media plan for "Alive with Flavour," which includes social media, programmatic ad buys and CRM activities, as well as in-store initiatives.

The brand wanted to create some interaction between its franchisees and store guests, finding that it was "lacking energy with the four walls" and offering a "rather bland experience for the consumer." So in addition to rolling out the platform online, Extreme Pita has been running promotions in store, featuring a spinning wheel and giveaways, with the goal of creating "instant gratification" for customers, says Brading.

The company has been rolling out the changes over the last several months, and will continue to utilize the "Alive with Flavour" positioning for several more years.