Time to vote in the Marketer and Agency Surveys
The deadline to weigh in on the state of the industry (and win tickets to Agency of the Year) has been extended to Oct. 12.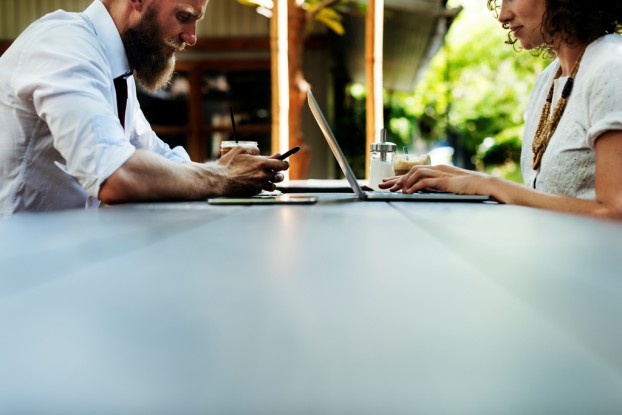 The final deadline is fast approaching to weigh in on the state of the marketing and ad industry in Canada and for brand-side marketers to vote for the top Marketer of the Year. The deadline for the survey and to vote on the top marketer is Friday, Oct. 12 at 11:59pm ET.
What's more, one lucky respondent will win a pair of free tickets to this year's Agency of the Year gala on Nov. 1 in Toronto.
In these online polls, we ask anyone in a marketing or agency role to weigh in on things from job satisfaction to agency relations to new technology. Marketers also now have the chance to vote on who should take the overall Marketer of the Year spot, which will be revealed in early 2019 (please note, those completing the survey from an agency are not invited to vote for the overall MOY in the survey, but are still eligible to win Agency of the Year tickets).
Profiles on all five contenders, as well as results from both polls, will appear in the January/February issue of strategy.
Please note that your answers will remain strictly confidential.
Click here to complete the survey.
Below are the nominees for the 2019 Marketer of the Year competition. Find out more about their accomplishments by taking the survey.
Antoinette Benoit, CMO, McDonald's Canada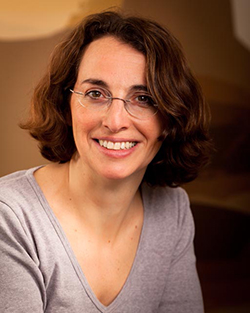 Benoit is a woman to watch. Don't just take our word for it, she was recently named as one of Ad Age's "Women to Watch U.S. 2018″ for her work as chief marketing officer for McDonald's Canada. We've watched as Benoit led the way on several big campaigns, from asking "Is it still a Big Mac?" to the collab "Big Mac x Bacon" to the Cannes Lions Grand Prix worthy "Follow the Arches" campaign.
David Bigioni, chief commercial officer, recreational cannabis, Canopy Growth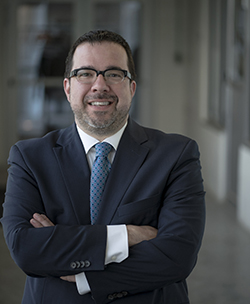 Bigioni joined Canopy Growth as its chief commercial officer, recreational cannabis, in August 2017. During his time at the company, he has scaled the marketing and creative team from 15 to 45 people in nine months. He has also built a national sales organization from scratch and a retail leadership team that's ready to open stores when cannabis becomes legal across Canada on Oct. 17. He is also responsible for the development of a national retail store network of Tweed Cannabis stores.
Anne-Marie LaBerge, SVP, global brands & communications, Bombardier Recreational Products (BRP)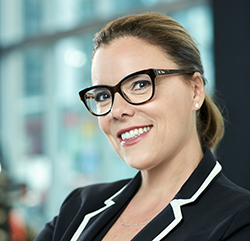 LaBerge joined Bombardier Recreational Products (BRP) as SVP, global brands & communications in 2016 and quickly started solidifying and uniting its six iconic brands (Sea-Doo, Ski-Doo, Lynx, Can-Am, Evinrude, and Rotax) under the corporate BRP umbrella. The transition from a product-centric, engineering-led organization to a business focused on consumer experiences and storytelling has paid off, with the company's stock steadily rising as LaBerge has steadily led BRP in a fresh, new direction.
Sharon MacLeod, global VP, Dove Men+Care, Unilever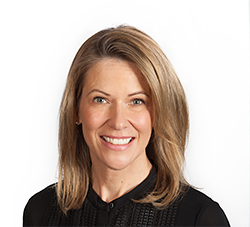 MacLeod became the global VP leading Dove Men+Care in 2016 and has refined the brand, bolstered the innovation program and focused on step-changing communications. MacLeod's Canadian roots are reflected in the Dove Men+Care results in Canada. Men+Care is now the #1 male grooming brand in the Great White North, thanks in part to conversation-starting efforts like making a global commitment to championing paternity leave.
Jill Schoolenberg, VP and country manager, GoDaddy Canada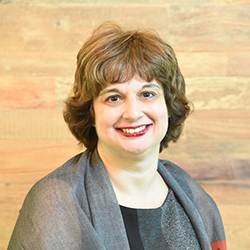 As VP and country manager for GoDaddy Canada, Schoolenberg has overseen the brand repositioning of GoDaddy – helping the brand to democratize the small business space in Canada with a focus on small business owners, entrepreneurs and customer service. She's led several campaigns showcasing entrepreneurial-minded athletes, such as the "Itty Bitty Ballers" and "Powell on the Piano" campaigns, featuring players from the Toronto Raptors.