Mint adds digital director and a dozen new clients
Elspeth Baird is leading a new digital team as the shop adds mandates with Hershey, Hennessy, Sidewalk Labs and Google.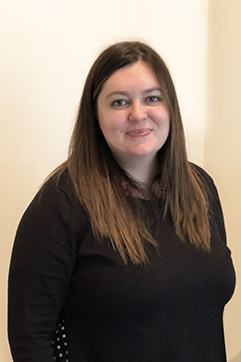 Mint, a Toronto agency specializing in experiential marketing and PR, has strengthened its social and digital offerings with the hiring of Elspeth Baird as digital director earlier this year.

Baird (pictured, right) has been leading the shop's new dedicated digital division since March. Her experience includes time at Paradigm PR, Veritas Communications, Fleishman-Hillard, The Hive and JWT. Her hiring comes as Mint has added a dozen new clients in recent months, following a brand and website refresh.

This year, it was named one of two AOR for Hershey Canada (with which it has been working on XM and PR campaigns for the last three years), as well as French cognac brand Hennessy and Toronto smokehouse Barque. It is leading XM for Hershey, on PR and social for Hennessy and on creative, PR, social and digital for Barque. The shop has also expanded its AOR relationship with Google, having won its Google Cloud XM business, and with fashion retailer Nordstrom, having supported the launch of the Nordstrom Rack brand in Canada.

Providing an example of the reasons for the recent wins, Kellan Thomsen, national brand manager for Hennessy at Canadian beverage alcohol company Charton Hobbs, said in a statement that the brand selected Mint after searching for a partner that could "harmonize activities across our marketing platforms and bring fresh, innovative ideas to the table."

In addition to the new AOR mandates, Mint has won new business with Sidewalk Labs, Alphabet's urban innovation organization that is currently working on a massive smart city project on Toronto's waterfront; with Canadian beauty company Groupe Marcelle; with Greenspace Brands meat product Meatbar; and with the Ontario RV Dealers Association. It is working on events support for Air Canada's "Best New Restaurants" guide and contributed to a ten-day cannabis-based wellness initiative for Dosist that ran from Sept. 7 to 16.

Mint also supported more than 20 events during and around the Toronto International Film Festival this year, including activations for festival sponsors RBC and Nespresso, making it the busiest TIFF ever for the agency, according to the agency.