Why brands are creating arts-driven experiences
Consultancy MassivArt's CEO explains why more marketers (in Toronto especially) are activating their brands through art.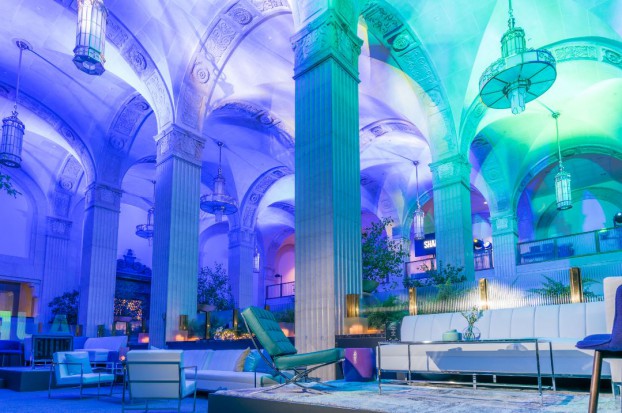 As consumers continue to look for more authentic experiences from brands, demand for arts and culture-inspired activations and events are also on the rise, according to Philippe Demers, founding partner and CEO of Montreal-based MassivArt.
Through art's "transformative power," he says such activations can help brands enhance their overall marketing by delivering content that is truly "unique."
While working directly with artists presents a certain degree of "risk," such as managing timelines if they fall behind on a project and failing to choose the most appropriate artist from the get-go, working with partners in the culture space can help turn ordinary activations into authentic brand "destinations" and events.
Those alignments can be seen in everything from Shiseido's release of a cosmetics bag inspired by the Art Gallery of Ontario's "Yayoi Kusama: Infinity Mirrors" exhibit earlier this year, to Hendrick's Gin participation in Toronto's Nuit Blanche art festival through a hot air balloon installation.
Speaking of his agency's own work, Demers points to a recent "House of Aurora" pop-up during the Toronto International Film Festival this year. Created for licensed cannabis producer Aurora Cannabis, in partnership with Toronto-based marketing agency Substance Group and Los Angeles' A-List Communications, the activation incorporated art through the use of digital art displays and Aurora Borealis-themed lighting across its sprawling 30-foot ceilings.
An "Aurora Everywhere" art piece, created by Parisian artist Sabrina Ratte, doubled as a photo-opp for interested guests, who participated in media interviews, music performances, an exclusive director's gala dinner during the event, held in an abandoned bank hall in Toronto's downtown core.
"The integration of digital art was a great way of not just creating a regular club for Aurora, but also inviting people into a more immersive experience," says Demers. He believes it was a particularly effective strategy to use during a film festival, where people are already "sensitive to those art expressions."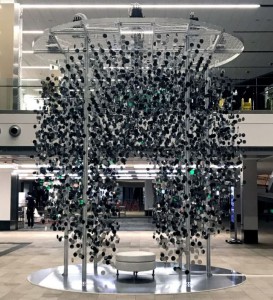 MassivArt's recent work also includes creating an art installation featuring 10,000 mirrors for Deloitte's partner summit in Ottawa, to help showcase the firm's creativity and innovation, says Demers. The installation will soon be permanently moved to Deloitte's Toronto headquarters at the corner of Yonge & Adelaide. It has also collaborated with Sid Lee on an "Emotophone" project for Hullmark, to bring a more positive message around new residential developments.
As a global consultancy, MassivArt specializes in bringing brands and artists together through installations, art curation and events. In August, it opened a new office in Toronto (it also has one in Shanghai), hiring Dinah Deif and Coralie Olson to lead its efforts locally as managing partners.
Deif's experience includes working as a creative strategist, as global managing director for photographer David Drebin, and as brand marketing manager at Holt Renfrew. Olson, for her part, has served as VP of social and digital at North Strategic, as VP of client services at marketing agency Arcane, and as digital marketing manager at GoodLife Fitness.
The expansion follows what Demers sees as growing demand for art-based experiences, both in Canada and globally. Last year, 30% of the agency's revenue came from projects in Toronto. Already this year, that number has grown to 46%. "We have a lot of hope that in the coming years, Toronto might be an even bigger market than Montreal is for us," he says.
Correction: A previous version of this article mistakenly identified Aurora as a TIFF sponsor. We regret the error.