Yogen Fruz Pinkberry encourage yogurt lovers to #FeedYourBrain
The Brain Project adds in-store activations to raise funds for brain research.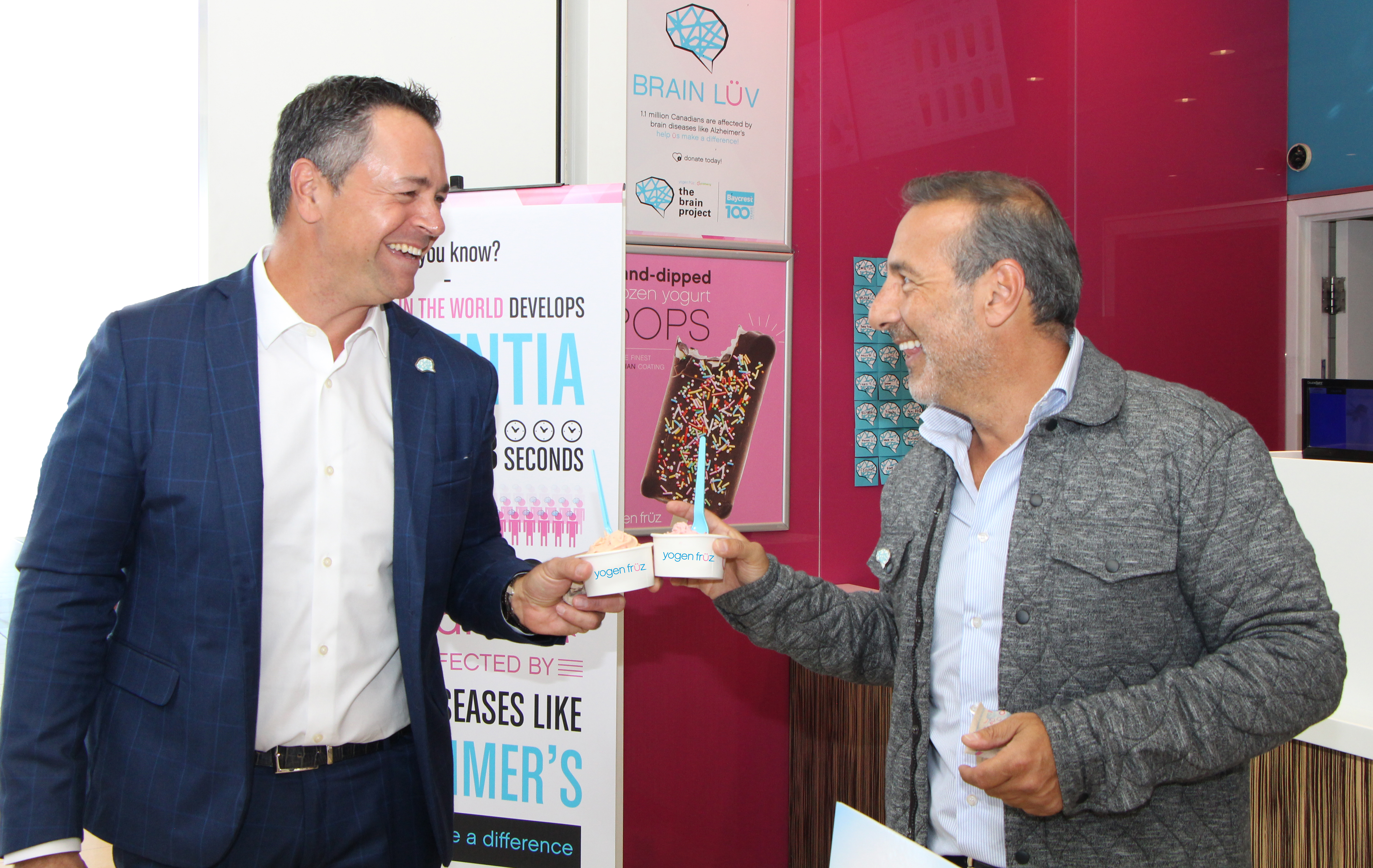 This past summer, the Yogen Früz Pinkberry Brain Project put 50 brain sculptures on display at prominent locations across Toronto – with every design, colour, and theme uniquely describing the brainwork behind the "brain" to spread awareness about brain health and raise funds for research, care and education at Baycrest Foundation. With the end of summer, the art installations are now on display at Yorkdale Mall, and Yogen Früz has begun activating the second phase of the fundraising campaign across many outlets in GTA until January.
The Brain Project, currently in its third year, has signed on Yogen Früz and Pinkberry as its title sponsor for the first time. "Our goal is to encourage in-store donations with every purchase of our product," says Michael Serruya, Yogen Früz's co-founder. "As customers make their order, the associates present in our stores will engage with them and talk about brain health, dementia and the research for which Baycrest Foundation is raising funds."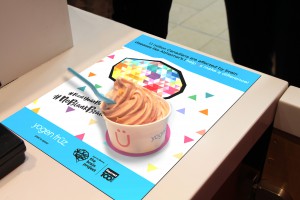 The in-store experience includes a number of elements, such as standees with statistics and facts about brain health, a photo opportunity and writing customer's names on the wall inside a "Brain Project" sticker. Additionally, the in-store experience is linked to the online community engagement through the brand's #FeedYourBrain contest – where customers place their yogurt cup on a branded poster and share it on social media using the hashtag – and "Design-A-Brain" contest that allows customers to design a brain filled with Instagram GIFS and emojis.

For Yogen Früz, this is the first fundraising campaign to be activated at this scale. Serruya says that "the impact on brand through the collaboration is not much of a priority" as the activation is a part of its CSR. "Yogen Früz products signify health and wellness, hence this opportunity to be a part of Baycrest's efforts resonates with what our product stands for. The strategic message is that we are feeding the brain in a healthy way."

"There isn't enough conversation happening around brain health," says Josh Cooper, president and CEO at Baycrest. "We collaborated with Yogen Früz because of their footprint across Canada. Apart from having art installations and raising funds, we want to directly reach out to the people and generate awareness." The target set by the foundation is to fundraise over $1 million through this year's edition of The Brain Project.

The Yogen Früz in-store activation comes around the time Baycrest is celebrating its 100th year through its centennial gala on Oct. 14. The event will be a key platform to generate conversation around brain health and also fundraise close to $10 million , which will be used to fund a new brain health care centre . This campaign is being promoted omnichannel, especially on social media, websites, OOH and through media partners like the National Post, Outfront Media and Toronto Life.