A look at TD's tech and digital priorities
New startup collaborations and support of its new CSR platform were among the announcements at the bank's annual Tech Day.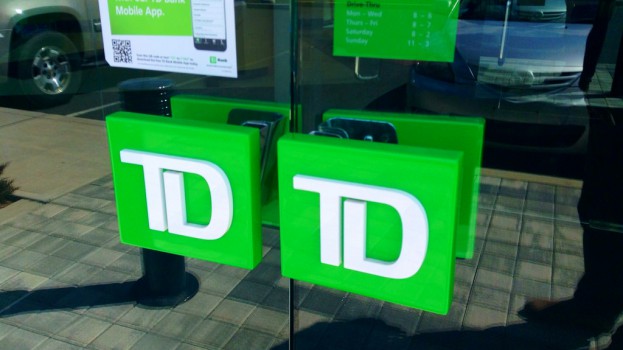 TD held its second annual Tech Day yesterday, giving the public a glimpse at what kind of investments the bank is making in digital and innovation and how they might shape its customer experience.

Leading the day's announcements were the unveiling of three startups that will be part of TD's Patent for Startups program, which helps early-stage companies patent and protect new innovations in areas such as AI (artificial intelligence), machine learning, data, analytics and mobile technology.

The three startups are Senso.Ai, which is developing an algorithm for the retail banking industry to better detect moments when customers might need to speak with their bank or a financial advisor; Boro.one, which is using blockchain technology to lower costs in the sharing economy and help users keep a greater share of the profits when making their car, home or other items and service available; and Cinchy.co, a data collaboration platform that aims to provide more secure and efficient data sharing within enterprises.

"The patent program is the latest step towards helping young innovators thrive," says Josh Death, TD's intellectual property and patentable innovations lead. "We look forward to working with them to protect their exciting intellectual property and give them a leg-up as they move from creation to commercialization. Ultimately, the customer wins when banks and startups collaborate."

TD also announced a $1 million contribution towards the development of the TD Sustainable Future Lab in Waterloo, Ont., an accelerator program for "cleantech" startups working on environmental and low-carbon solutions. Environmental sustainability is a major pillar of "The Ready Commitment," a new CSR platform the bank launched earlier this year. The Sustainable Future Lab also joins a network of innovation hubs TD already operates in the Waterloo region with the goal of creating "legendary customer and employee experiences," including the Technology and Innovation Lab at Communitech, the TD Technology Centre and TD Auto Insurance Centre.

The bank also announced it would be a founding partner of the University of Toronto's Behavioural Economics in Action centre. Located within the Rotman School of Management, TD will use the centre's research to further examine and understand the personal emotions and behaviour that drive financial decision-making, even those that seem irrational, biased or unpredictable. TD has already been working with Rotman to implement behavioural economics into its work, such as a Discovery Tool launched last year that creates a "Wealth Personality" for individual investors, which allows TD Wealth advisors to figure out their blind spots and make a more personalized and detailed financial plan.

On the fintech side, the bank has expanded its partnership with data-driven content company Flybits to bring its location-based mobile services to U.S. customers. TD was already working with Flybits to power TD for Me, a mobile platform within the TD mobile app that provides customers with personalized notifications about things such as nearby branches, TD-sponsored events, banking services and location-specific offers, as well as travel alerts for GO Transit travelers. In August, the two companies also launched a service that used geolocation to connect clients with nearby mortgage consultants. The bank said similar services would be rolling out to its mobile customers in the U.S., where its brand positioning is "America's Most Convenient Bank."

Rizwan Khalfan, TD's chief digital officer, added in a release that expanding the bank's relationship with Flybits would allow the two companies to evolve its digital offering in both Canada and the U.S.

Other investments TD announced yesterday include a $4 million investment in the University of Toronto's Rotman School of Management to help attract data and analytics talent, a $2.5 million contribution to the Creative Destruction Lab's healthtech programs, and that Layer 6, the bank's recently acquired AI division, would be working with a U of T computer science student to develop machine learning models to improve the lives of people living with diabetes.