Betadine tackles sore throats by gargling
The antiseptic brand is promoting two new products by focusing on catching cold and flu symptoms early.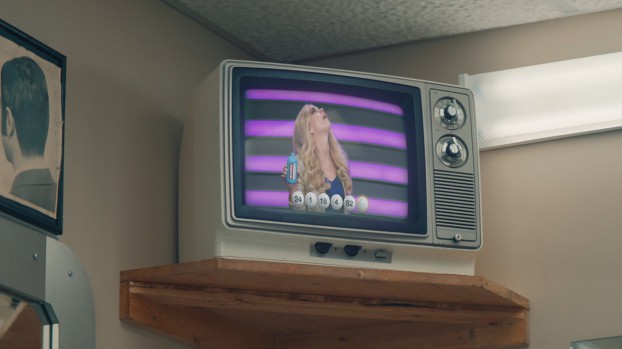 Pharmaceutical company Purdue Pharma has launched two new products for sore throat sufferers under its Betadine brand, along with a campaign that targets sore throats in an unconventional manner.
Through its latest 30-second video spots, the brand shows gargling with Betadine as a method of dealing with sore throats.
The campaign was created in collaboration with Zulu Alpha Kilo, the agency's first work with the brand. One of the spots has a lottery host struggling to manage her sore throat while reading the final number before cutting to her gargling with Betadine. Another ad shows a barber giving a fresh shave to a customer before feeling a sore throat and immediately gargling with the solution. A third spot shows a business call about to get underway before the presenter realizes she needs to gargle to treat her sore throat, while leaving everyone wondering what she is doing.
"Our approach for the creative was to embrace the product into the story right at the start, rather than wait till the end of the video to say something like brought to you by…," says Zak Mroueh, CCO and founder at Zulu Alpha Kilo.
"The campaign focusses on gargling because it is a change of behavior for Canadians and is very different from popping a pill," says Sheryl Willison, country lead for Avrio Health Canada,a division of Purdue Pharma. Willison says the strategy for the product is to create a new category of infection treatment focused on prevention and catching illness early, portrayed through the product's tagline "Feel the sign? Betadine."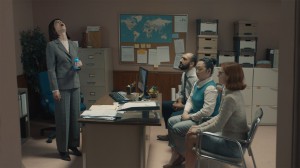 "The five year goal that this product aims to achieve is to make gargling as ubiquitous as hand washing," says Willison. "There are many options on the market that treat the symptoms that come with being sick, but few that actually treat the root cause of the issue."

This is the first national campaign for a Betadine product launch, a 100-year-old brand primarily known for its antiseptic products. The launch also comes just in time for flu season. Apart from creating awareness for the product and targeting a large audience, the product is primarily targeting families with children. Willison says that the products hope to challenge the existing market for sore throat, cold and flu that only deal with suppressing symptoms or using a full blown course of medication.

The omnichannel campaign was released Oct. 3 with two TV spots, OOH placements, a new website and content on social media channels. It will run through December, with media planning and buying executed by Cairns O'Neil.