Ressac adds three new staff
The Montreal-based digital agency continues on a growth spurt following two senior hires last month.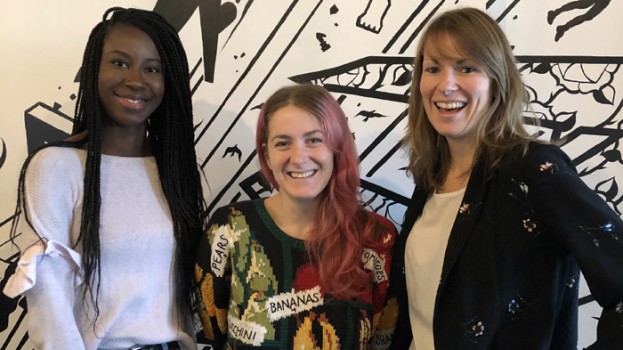 From left to right: Mame Diarra, Camille Drouin and Gabrielle Elliott.

Montreal-based digital agency Ressac is continuing to grow with new additions to its digital and content teams.

The latest additions come following two senior hires last month: Yann Beurdouche as head of strategy and innovation (having held senior digital roles at Rogers, Atedra and PassportSanté) and Sébastien Yaher as director of account services (bringing experience from Sid Lee and Bleublancrouge, as well as client-side, e-commerce focused roles at Nespresso and Aldo).

Joining the team this month is Gabrielle Elliott, who has been hired as a digital advisor, having previously been on the account team at digital marketing agency Dialekta and a campaign manager at Mediative. On the content team, Mame Diarra (formerly of Uber and web marketing agency Combustible) has been named content manager, while Camille Drouin (formerly a designer for several Quebec-based cultural organizations) joins as a motion designer.

Other recent additions at Ressac since August include digital advisor Dominique Robert, performance campaign manager Aline Conde, content and community manager Maude Gauthier and brand ambassador Marylène Dumollard.

The waves of new hires are in support of ongoing business growth at the digital agency: Ressac was among the Canadian agencies on  the 2018 Canadian Business Growth 500 list, with revenue growing 121% over the last five years. Ressac's clients include Sports Experts, Biotherm, Familiprix, Iogo and Desjardins.