Canada's Remembrance Day poppy goes digital
The Royal Canadian Legion's first digital fundraising campaign aims to capture younger audiences in an increasingly cashless society.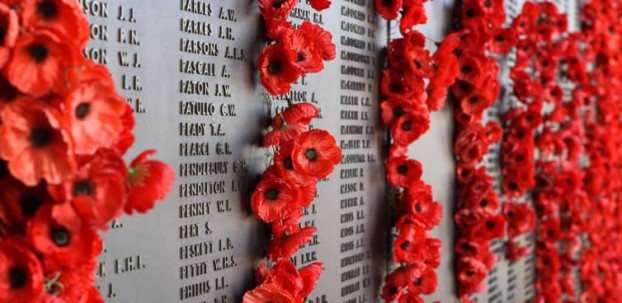 For the first time in its history, the Royal Canadian Legion is taking a digital approach to its annual Remembrance Day Poppy fundraising campaign.
Complementing the traditional lapel poppy campaign, a new "digital poppy" has been created and will be available online from Oct. 26 through to Nov. 11.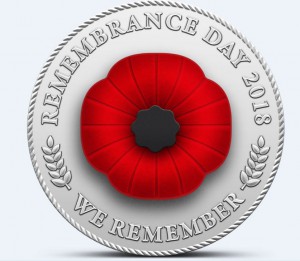 The digital approach opens up new opportunities for Canadians to engage with the annual campaign: supporters will be able to personalize their poppy by adding their own family stories and images, to dedicate it to someone and to share it online in remembrance of those who have served. Once donors have downloaded their poppy, they can post it on their Facebook, Twitter or Instagram feeds, or use it as their profile images on the platforms.
The shift to digital comes as traditional "on-street" fundraising campaigns face a number of challenges, according to Basno Canada, the digital platform managing the online campaign. Among them: trying to grow and maintain a mostly volunteer-based sales team and dealing with the realities of an increasingly cashless supporter base.
"The impacts are combining to negatively affect both total sales and per unit donations," said Robin Lecky and Kevin Albrecht, partners at Basno Canada, in a joint email to strategy.
By going digital, the organization hopes to generate new sources of long-term funds in support of the Legion's programs and services for veterans, while exposing the poppy and its history to younger audiences who may not have grown up with first- or even second-generation family connections to World War I and II, say the partners at Basno.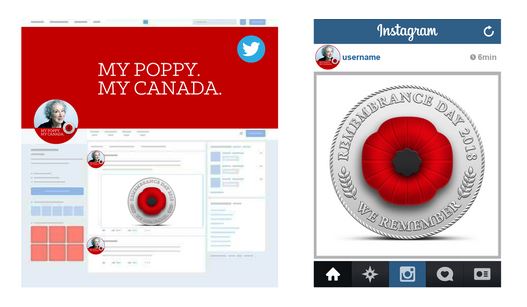 DDB Canada led on creative development and the social execution, with the support of Critical Mass on the website design. DDB Public Relations is handling PR, media relations and influencer activities.

In support of the launch, a number of Canadian personalities and organizations with a combined 200 million-plus social media following, including artist Justin Bieber, author Margaret Atwood, Hockey Night in Canada's Don Cherry and Ron MacLean, will be sharing their stories and poppies online. Moreover, the campaign is receiving support from the National Hockey League Players' Association, the Teamsters Union of Canada and Ancestry.ca, which are contributing donated media.

As the campaign's official sponsor, Telus will be promoting the effort with its customers and its own team of influencers, with the goal of driving greater awareness and, ultimately, more donations.

The funds raised through the traditional and digital poppy campaigns will be directed to the Legion's Poppy Fund, which supports Canadian veterans, current Canadian Armed Forces and RCMP members, as well as their families.