National Access Cannabis expands medical network
The organization has added 70 pharmacy partners to the roster using its turnkey solution for servicing medical patients.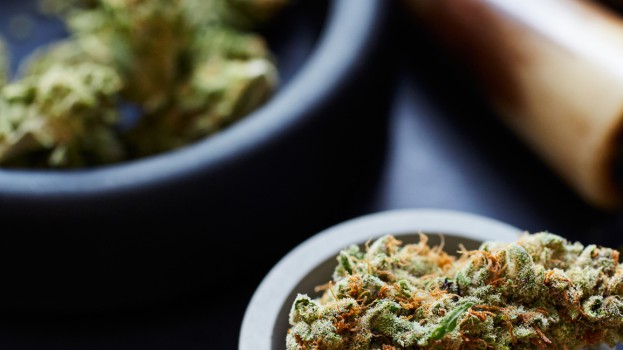 While most of the country has been watching the recreational cannabis space this month, National Access Cannabis is looking to strengthen its reach on the medical side of the industry.

Using its Medical Cannabis Management System, the organization (which is focused on giving Canadians safe access to cannabis) has added 70 independently owned pharmacies to its roster. That brings the total number of pharmacies it is working with to 111, spread across Ontario, British Columbia, Alberta and Saskatchewan. Its goal is to bring that number to 150 by the end of the year or early 2019.

The Medical Cannabis Management System provides pharmacies with a medical cannabis program to help them serve the needs of patients, as well as assist with the management of product sourcing and distribution in jurisdictions where it is permitted. It also includes educational events for healthcare providers and plans for systematic training for partner pharmacies. That's on top of the other services National Access Cannabis' medical division provides, such as connecting patients with healthcare practitioners, coordinating clinic visits, providing education, assisting with product selection, coordinating registration with licensed producers and continued patient follow-up.

Mark Goliger, CEO of National Access Cannabis, describes the company's pharmacy partnership model as "a pillar of [its] diversified cannabis business." On the recreational side of that business, National Access Cannabis was one of the first organizations that was given the green light to open a privately owned cannabis retail location when Manitoba announced its license recipients in February. Since then, it has announced a partnership with coffee chain Second Cup to convert selected locations into NAC-branded cannabis dispensaries in provinces where private sale is permitted.

Despite all the attention that opportunities in Canada's newly opened recreational space have received, Deloitte still predicts the medical market will surpass $2 billion in Canada by 2020. National Access Cannabis predicts it will serve 200 potential medical cannabis patients per pharmacy per year following the initial on-boarding period with its partner pharmacies.

Elsewhere in the medical space, Loblaw-owned Shoppers Drug Mart has also been pushing ahead with plans to sell medical cannabis. The opportunities in the global cannabis industry – which is focused on medical consumers until other countries begin legalizing recreational cannabis – has been cited as a major reason for the recent $4 billion investment Constellation Brands made into licensed producer Canopy Growth.