IKEA Canada launches TaskRabbit in-home assembly
The new on-demand service is the latest in the furniture retailer's strategy to become a pure omnichannel brand.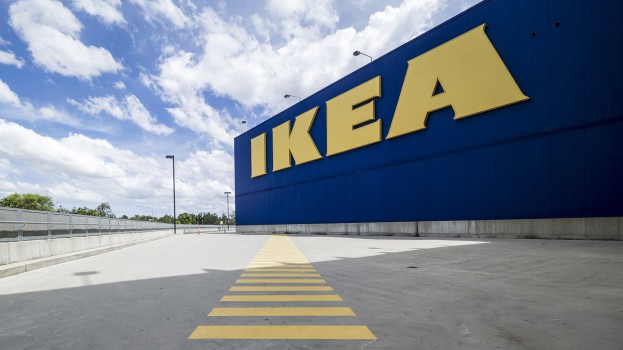 IKEA Canada is making unpacking and assembling low-cost flat-pack furniture simpler with the launch of the TaskRabbit in-home assembly and mounting service across Ontario and the GTA.
Launched in 2008, the U.S.-based TaskRabbit is an online and mobile marketplace that connects people to freelance labour, or "taskers" as the company calls them, helping with everyday tasks like cleaning, moving, delivery and handyman work. The company, which has a presence in the U.S. and the U.K., was acquired by IKEA in September 2017, as the two brands share the vision of simplifying everyday life for consumers. Canada is the first new country to be introduced to TaskRabbit since the acquisition, with the launch of the service in Ontario helping IKEA shoppers to assemble and mount furniture at home.
To use the service, IKEA customers visit the brand's website or sign up in store and complete an assembly request. The shoppers are then matched to a labourer, who will then come to their home as early as the day after the purchase, to assemble the furniture brought from the Swedish retailer. Prices depend on the furniture, for example assembly of a bed frame will cost $56 and larger pieces of furniture, like a closet, are closer to $70.
"We know that Canadians are more time-starved than ever," says Lauren MacDonald, country marketing manager of IKEA Canada. "With TaskRabbit, we wanted to introduce a new service offering that is affordable, flexible and saves Canadians time."
The launch of this new service is being promoted under the tag "Swedish made simple."
Providing more on-demand services is how IKEA is "making the shopping experience easier and more convenient for Canadians," says MacDonald. "We can meet our customers both in-store and online, creating an even more flexible shopping experience that is seamless across all channels."
This latest offering comes at a time when the brand "continues its transformation journey to become the leading multichannel home furnishings retailer," said Marsha Smith, president of IKEA Canada in a press release. Much of last year was spent opening new stores and adding services, including home delivery across Canada, the national launch of its Click & Collect service, as well as the debut of third-party Collection Point locations in Quebec and BC.
IKEA's broader strategy of enhancing the brand's digital experience has also been explored through augmented reality via the IKEA Place app, which allows shoppers to place virtual furniture in their physical homes to aid in the decision-making process.
Next, the brand plans to introduce TaskRabbit to the Vancouver market in mid-November, as then Montreal in the spring of 2019.