Sporting Life, Golf Town merge
Fairfax has brought the banners together to create Sporting Life Group, with Frederick Lecoq taking on CMO duties.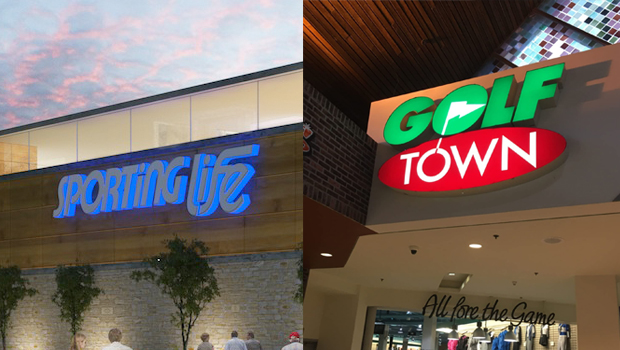 Fairfax Financial Holdings has merged two of its sporting retail brands, bringing Golf Town and Sporting Life together to create Sporting Life Group (SLG).

The two banners will continue to have their own dedicated management and brand teams; however, the newly merged company has named a new executive team made up of senior leaders from both brands.

Frederick Lecoq, who joined Golf Town as VP of marketing and ecommerce from Sport Chek in 2016, has been named CMO of SLG, overseeing marketing and advertising for both brands. Sporting Life co-founders David and Patti Russell will be CEO and chief brand officer, respectively, while Golf Town president Chad McKinnon becomes president of SLG.

While the two brands will operate separately, the merger will allow for joint investment in "people, technology and supply chain," according to a release, to help realize corporate synergies and support future growth.

"Sporting Life experiences its strongest sales in the winter months, while Golf Town experiences its strongest sales in the summer months," said David Russell. "We believe this to be a natural 'hedge' allowing both companies strong profitable performance throughout the year. Enhancing our people, technology and supply chain while obtaining synergies will allow for a streamlined, profitable roll-out of our expansion plans."

Golf Town currently has 47 stores across Canada, down from the 55 stores it had at the time it was acquired by Fairfax in 2016 (though it plans to open a new store concept in British Columbia in March). Sporting Life has been expanding, with a new store in Quebec bringing its number of locations to 11 and a new flagship set to open in Vancouver next year. The company has plans to open further stores in B.C., Alberta, Ontario and Quebec, as well as its first locations in Manitoba.