MEC, Canadian Tire most reputable brands for CSR
The retailers were among ten brands that exceeded on "citizenship, workplace and governance," according to a global survey.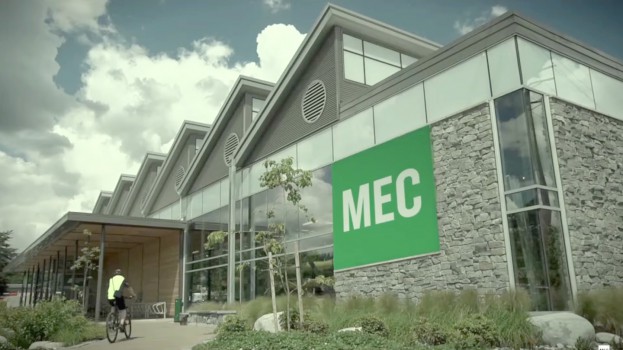 Retail chains Mountain Equipment Co-Op (MEC) and Canadian Tire are among Canada's leaders in corporate social responsibility, according to a new survey from the Reputation Institute conducted with Argyle Public Relationships.
"This year's results mark a shift, as Canadians expect companies to go beyond what we normally consider 'social responsibility,'" said Stephen Hahn-Griffiths, chief reputation officer at the Reputation Institute, in a statement. "They must be seen as responsible on multiple dimensions – fiscal, social, environmental and as employers."
The survey, known as the 2018 CR RepTrak, tracks public perception across what it calls the dimensions of "citizenship, workplace and governance," identifying the companies that are admired most by consumer for their positive social influence, their environmental efforts, their openness and transparency, their ethical behaviour and their concern for employees' well-being.
The Canadian rankings are based on responses from 300 participants in Canada, as part of a global study including 230,000 ratings from people across a total of fifteen countries collected in January and February of 2018.
In addition to MEC and Canadian Tire taking the first and second spots in the rankings, MEC received the top score in both governance and citizenship. Ontario pension fund OMERS ranking highest in workplace initiatives. The full list of Canada's top-ten brands can be found below.
Globally, Google ranked number one and was the only company to have what the Reputation Institute considers a "strong" CSR score of more than 70. Beauty and personal care brand Natura, pharmaceutical company Novo Nordisk, Canon, Michelin and IKEA were new to the top ten list. Meanwhile, BMW, Intel, Cisco, Rolls-Royce Aerospace and Colgate-Palmolive slipped from among the top ten since last year.
The top ten most reputable Canadian companies
1. MEC
2. Canadian Tire
3. Shoppers Drug Mart (Pharmaprix)
4. CAE
5. OpenText
6. Sleep Country Canada
7. Roots
8. Cascades
9. OMERS
10. Home Hardware