WestJet picks Oliver as part of internal agency model
Bringing the Toronto-based agency in-house extends the airline's reach into new international markets.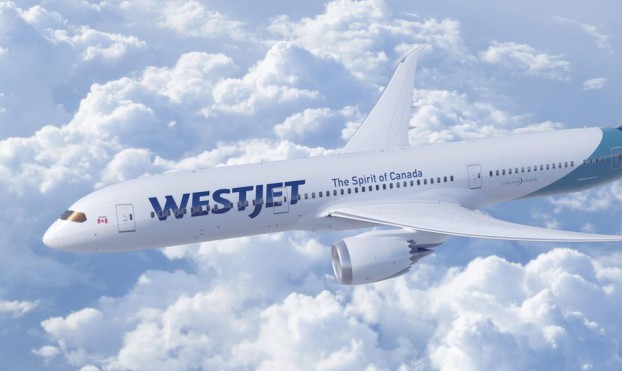 WestJet has made another move to support its international growth plans, bringing on Toronto-based creative shop Oliver as its internal agency partner less than one month after having unveiled new branding.

Oliver, which has an agency network spanning 45 countries worldwide, specializes in building dedicated agency teams within its clients' offices. Effective Oct. 29, nine Oliver staff will join WestJet's in-house team to work on multimedia and print production and a range of internal communication services, according to Dave Carey, Oliver's country manager for Canada.

The Oliver team will include a managing director as well as a "high-profile" ACD, whom Carey declined to name until an official announcement is made.

The move represents "an evolution of our internal creative service model," said Rob Daintree, WestJet's director of marketing communications, in an emailed statement to strategy. "We have had one in place for years, but as WestJet moves to becoming a global airline, we considered a number of in-house models that could best support our international growth."

Rethink, which led the airline's recent rebrand after being named its lead agency in April, was selected in part because of its global reach. WestJet awarded Rethink an expanded mandate one month after the agency joined ICOM, a global network of independent advertising and marketing communications agencies, expanding its reach into new international markets.

The decision to team up with Oliver was made for similar reasons.

"With physical offices around the world, we can look to an in-house team (along with external partners) for localization support in an efficient yet effective way as we enter new markets globally," said Daintree.

Rethink will stay on as lead agency.

"We see little to no impact to our existing [agency] relationships," said Daintree, "and in fact see them as complementary with each having defined roles, responsibilities and purpose when it comes to supporting the WestJet brand both domestically and abroad."

As part of the transition, Carey says Oliver had already begun contributing to a few projects in the lead up to the Oct. 29 start date. It's first major assignment is a Black Friday campaign including digital, OOH, radio and print that reflects WestJet's new branding. It has also worked on internal videos and on rebranding some existing digital assets.

With WestJet's launch of three international Boeing 787-9 Dreamliner routes earlier this month, the airline now flies direct to London, as well as Paris and Dublin. As such, Oliver will be working on a brief for the U.K. market for which it will engage with the local Oliver office, says Carey, describing how the relationship gives WestJet the ability to expand internationally when needed.

Having established Canadian operations around a year-and-a-half ago, Oliver's local team has grown to include more than 60 people. It has won mandates with global clients Unilever and Marriott International, and currently has 36 people embedded within Manulife, its largest Canadian client.