Advil shows brute strength of new formulation
The Pfizer brand taps the power of bodybuilders to communicate the strength of Advil Cold, Sinus & Flu Extra Strength.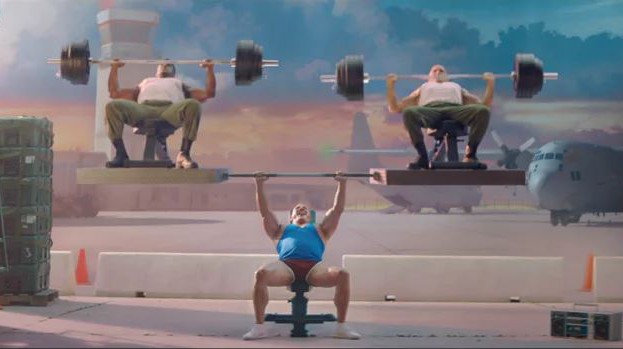 Flu season is nearly here, and Pfizer Consumer Healthcare Canada wants Advil customers to know they have a new product to help them fend off the "man flu."

The pharma co. has launched  Advil Cold, Sinus & Flu Extra Strength on time for flu season and is supporting the launch with new creative by Taxi Canada.

The 15-second commercial highlights the strength of Advil by suggesting the new formulation is fit for the toughest cold and flu symptoms, playfully compared to being the "man flu."

"Although there is no such thing as the 'man flu,' the supposition is that it does exist," says Jorge Vidal, senior product manager on Pfizer's over-the-counter respiratory portfolio. "We wanted to build on the playfulness of this concept which gives Advil the ability to inject some comic relief in an otherwise serious message about tough cold relief."

In the video, a macho bodybuilder is seen doing chest-presses with difficulty. Then the camera zooms out, revealing he is in fact lifting two bodybuilders – one on each arm. The man's brute strength is comically positioned as the answer to a man who is feeling under the weather.

The creative concept aligns with what the brand considers to be its core audience: "goers" who "relentlessly pursue what they want in life," says Vidal.

The campaign concept is an evolution of Taxi's "That Kind of Strength" campaign for Advil Cold & Sinus last year, which similarly played on the notion of a strongman taking down the flu's most nasty symptoms (then represented as a ogre).

The cold and flu space is a crowded category where competitiveness only intensifies with the arrival of flu season, says Vidal. So the brand elected to go mass with TV and online video buys to generate awareness, drive trail and keep the brand top of mind.

Once that phase of the campaign concludes, he says Advil will work on building frequency online and on social.