Media AOY Gold: Touché builds on tech and talent
"Embracing change" is now at the core of the media agency, which has offices in Montreal and Toronto.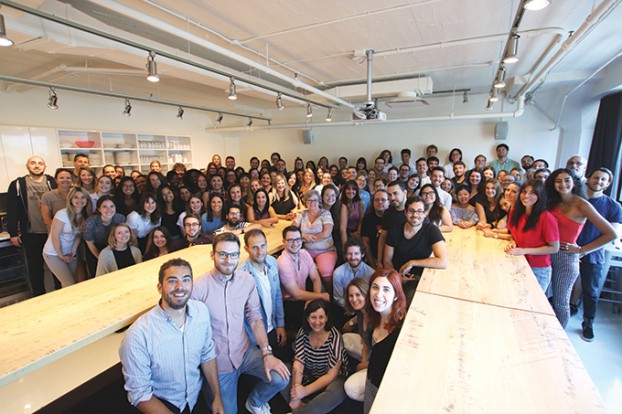 This story appears in the November/December 2018 issue of strategy.
"Change is the ultimate force in marketing, so we innovate and embrace it. You can't beat it, so you might as well join it."
Words spoken like a true optimist, Touché president Karine Courtemanche says her agency has gone through a complete revision of its values, with the idea of "embracing change" at the core of the shop.
"We want our employees to feel comfortable in constantly being challenged and with new ways of doing things, new structures and new technology."
Touché has made it a priority to create roles that better support its teams' ability to embrace all the new possibilities, as well as provide tools that maximize efficiency. The agency's HR department has grown from one to six in the last few years, with a mandate to work with management to ensure employees adapt to this new culture of change – as well as find new talent with the right attitude and tech skills. New hires must understand the inner workings of various platforms and audience-based planning systems. Having a programming background is a plus.
These efforts are very much aligned with the agency's tagline: "Fueled by data. Driven by creativity."
Its "A Room With Many Views" for Alliance de l'Industrie Touristique du Québec is a perfect example of blending data and creativity and was voted as strategy's Media campaign of the year.
"Part of today's market shift is what creativity means in the world of data," says Courtemanche. "Does one come at the expense of the other? We don't believe that's the case. We believe that the customer journey is the key to innovation and to creativity. Understand who you're talking to and it becomes easier for us to find creative, efficient ways to talk them."
Touché is also technology-agnostic. It does not have proprietary tools and instead it masters and customizes existing tech and consults with clients on best-use scenarios. Part of that is reducing the time spent on administrative work behind offline and traditional buys, such as automatic updates to billing and invoicing every time a campaign is optimized.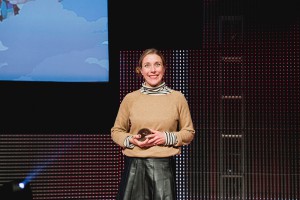 "We have invested a lot in the back-end of our operation," says Courtemanche (pictured at left). "As a result, we're spending less time on things that bring little value to our clients and more time thinking about strategy. Automation is key when it comes to that."
Because clients expect more platform expertise, Touché has reorganized its search, social and programmatic talent as a performance group. Its mandate is to better understand digital technology and its complex algorithms.
Courtemanche says she's seen a shift in clients looking for agencies to link "media actions to sales," versus simply increase awareness. "With most cases, we show a direct correlation between the work we do and the increase in sales. That's a real shift in the marketplace."
The "Data vs. Car" campaign for Via Rail best illustrates that correlation and creative use of data. The agency's challenge was to increase train ridership and market share at the expense of car travel. Working with OOH and mobile providers, the agency captured 1.5 million unique mobile IDs of travellers exposed to the ads during their highway commute – and then later retargeted with messages following their journey. Train ridership rose by 11.7% year-over-year and revenues increased by 13.9% as a result. Contextualized messages generated click-through rates 95% higher than all of the agency's display and mobile campaigns.
Nothing succeeds like success, and that has proven true for Touché. Over the last 12 months, revenues increased by 30%, which was fueled mainly by the international win of Bombardier Recreational Products (BRP), as well as other national media planning and buying clients including Huawei, 3M, Ssense, McMaster University, United Way and Weston Bakeries. In addition, the agency's head count has increased 20%, with almost 160 employees in the Montreal office and 80 in Toronto.
The latest RECMA report showed that Touché saw 29% growth, versus 4% for the industry. That growth is quantified by the amount of spending handled by the agency, staff and service increases, as well as new client wins. RECMA also ranked the agency number one for a second year in a row in the Vitality score.
"We're really invested in measurement and that's a key point for our clients wanting to know the links between media and sales," she says. "Data visualization and modeling help us better know the business results and outcomes of campaigns."
"We want to keep on adjusting to new challenges," sums up Courtemanche, "but never keep our eyes off what matters most – great work for our clients."
New key business
Bombardier Recreational Products, Huawei, 3M, Ssense, McMaster University, United Way and Weston Bakeries
Key hires
Ilya Daftari, performance account director; Kalliope Efstathiou, programmatic practice lead; Aleiza Alerta, director, digital investment; Associate VPs: Stephane Hue, Marc-Antoine Grenier and Dany Pedneault in Montreal and Marc-André Menard in Toronto
Staff
237
Cases
For full cases, go to http://maoy.strategyonline.ca/winners/winner/2018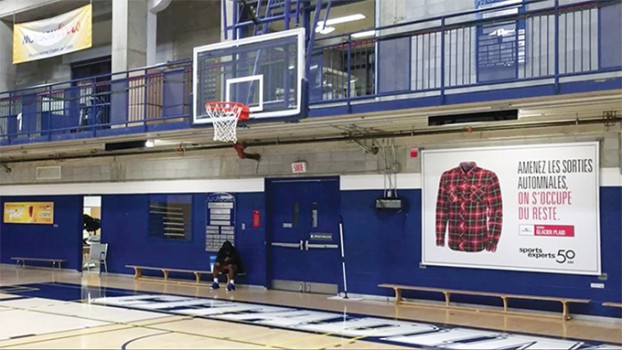 Quebec's largest sports retailer, Sports Experts, called on agency Touché to create the inspiring "Everyday Coach" campaign, which set out to celebrate everyday people and the steps they take toward a healthy lifestyle. Likening Sports Experts to a supportive coach, Touché created a media plan that spanned activities and lifestyles, and rewarded every single physical effort, big or small. For instance, the brand congratulated those who chose to bike instead of taking a cab. It also supported consumers with ads at the gym or in parks. And it even created a hockey rink, basketball court and soccer field in transit locations to motivate athletes wherever they are.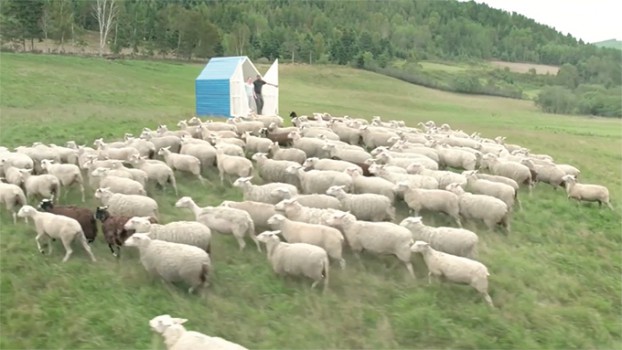 "A Room With Many Views" for Alliance de l'Industrie Touristique du Québec used data to retarget audience segments, such as foodies, to encourage travel to the province.
Via Rail's "Data vs. Car" campaign showed drivers exactly how much time they could save if they jumped on board.