Orville Redenbacher brings heritage message to ready-to-eat
The Conagra brand's latest campaign takes certain cues from recent work in the microwave category.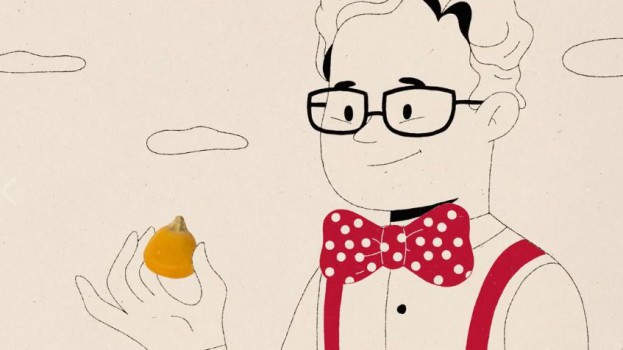 Coming off a reformulation campaign supporting its microwave popcorn earlier this year, Conagra's Orville Redenbacher is rolling out new work in support of its ready-to-eat offering.

Both campaigns started with a similar insight but ultimately landed on different approaches, says Aaron Minocha, senior brand manager for snacks and sweet treats at Conagra Brands.

The campaign for the brand's bagged, already popped popcorn uses an illustrated creative spot that was designed to take a playful, whimsical approach to telling Orville Redenbacher's story and explaining the brand's heritage. It references the 40 years Redenbacher spent "pursuing the perfect kernel," and suggests the brand does not take tradition lightly, but rather "lightly salted, sometimes sweet."

The popcorn brand worked with Per Se Brand Experience on creative for the campaign, which launched Sept. 10. M&K Media is on media planning, with Harbinger Communications supporting on PR and The Mars Agency handling the shopper program.

The effort follows Conagra's recent work in support of its microwave popcorn products.

Minocha says the company identified that not being top of mind was a common barrier across both the microwave and ready-to-eat categories. At a deeper level, however, Orville faced different challenges in each respective category.

In microwave popcorn, consumers were concerned about the use of artificial ingredients. So, the brand reformulated the product not to include any artificial colours, flavours or preservatives and launched a campaign on TV, digital and display that tied back to family movie night, when most consumers eat microwave popcorn, says Minocha. The mass strategy addressed the challenge of not being top of mind, with the reformulated product tackling health concerns.

The microwave popcorn category ranks among the top ten declining categories across Canadian CPG for food and non-food products, according to Conagra. But the campaign has resulted in double-digit growth for the brand in the microwave category.

In ready-to-eat, in which Orville Redenbacher also lacked awareness, company research showed the brand ranked among the highest in brand equity, in addition to having the largest share, according to Conagra. "But when they think of Orville, they think of microwave popcorn," says Minocha, "so we needed to drive awareness of our brand being present in the ready-to-eat popcorn format."

That led it to a mass approach that brings the brand's heritage to the forefront and leverages the popcorn maker's unique story, says Rita Bajzelj, brand manager for total popcorn. The 15-second spot is running on TV and is being supported with six- and 15-second digital videos on YouTube, Facebook and Instagram, as well as display ads with a similar look and feel.

Finally, since in-store is "so important" to driving incremental volume, according to Bajzelj, the brand is using the same creative concept on POS and for shopper activations.