PR AOY Silver: Narrative's visual storytelling
The agency's newest phase has it focusing more on things like experience design and branded content.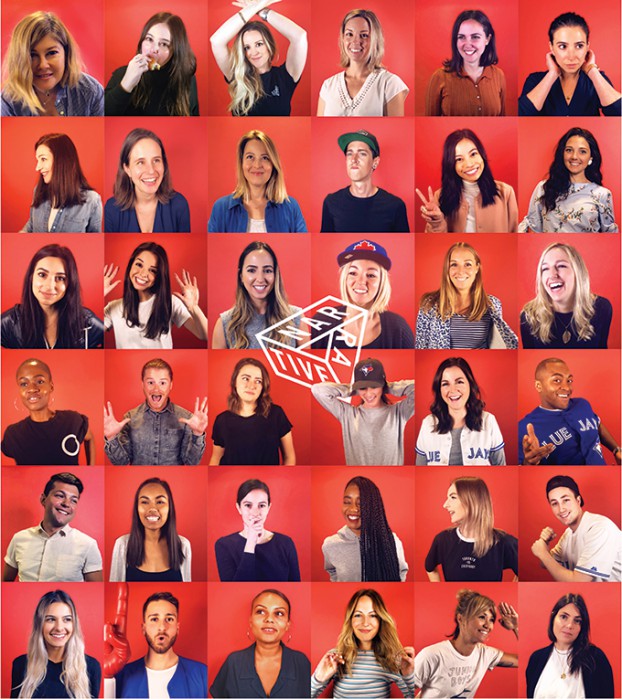 This story appears in the November/December 2018 issue of strategy.
Architects need not apply for a job at Narrative, but a basic knowledge of 3D renderings is a plus.
None of the PR shop's 39 staffers are architecturally trained (much less have a design background) but for the last two years, Laura Serra, co-CD at the Silver-winning firm, says visually-complex experience design has been the order of the day. The growing demand is warranted for an agency that lists Nike and Converse among its clients. How else would a brand build hype around a new shoe drop, for example, without buzzy events that beckon the public, and media, to share-it-forward?
"So much of what we do now is creating experiences for brands," says Serra. "And, so, we're bringing to life what we have in our heads; this experience to paper."
The Bensimon Byrne-owned agency has come a long way since the annual "Xmas in July" events it once held in the offices of sister agency, OneMethod (OM). A few years back, the team would redecorate a section of the Toronto office into a living catalogue, previewing the wares of brands like Aldo, Call it Spring and Bentley, way in advance of the holidays for media-eyes-only. Fast forward to today, and Narrative is more likely found building blueprints for events like Up Cannabis' branded luxury campsite and music venue.
"Usually, when you launch a product, it's the centre of everything. Everything is built around trying it, eating it, wearing it, drinking it, whatever. Instead, we had to design an experience that had no product," says Serra, referring to the complexity of working around tight regulations. But Serra's creative partner, Meredith Klapowich, says Narrative has learned to be creative amidst regulatory constraints: "Some of our biggest creative opportunities have been for brands like Up and [pharma brand] Bayer. They're both bound by so many regulations."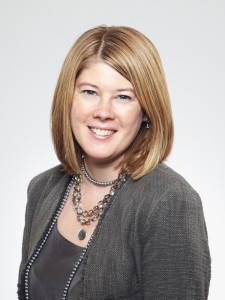 That necessity to ignore conventions is what led, in part, to Narrative breeding a group of "creative problem-solvers," says managing director Sarah Spence (pictured at left), who joined the shop two years ago from High Road Communications to help jolt the agency into its next life cycle.
Narrative, says Serra, has essentially gone through three phases: the first was when it was born as a government management consultancy out of Bensimon Byrne, with the name Narrative Advocacy Group in 2007; then as a lifestyle-focused PR firm when picking up Aldo snowballed into a host of other fashion clients; and now as an agency that no longer identifies as a PR shop per se.
"For a lot of folks, PR has been about media relations," says Spence. "For us, it's no different from brand or marketing work… it's actually more about storytelling."
Fortunately, the agency is in a position where the boundaries of the two fields can effortlessly blur. In its two-storey offices that once housed CBC studios (fun fact: the former Mr. Dressup show set now sits as a stylish meeting room), Narrative can pull in the digital and design minds at OneMethod a floor below, or the more traditional advertising services of parent company Bensimon Byrne across the way. In addition, branded content (which has become a more regular creative output as a result of its work with influencers, says Serra) can be developed in conjunction with Button Factory, the production function that services all three agencies.
"Within these four walls, we are all born out of the entrepreneurial spirit of Jack [Bensimon, founder of BB] and Amin [Todai, founder of OM]. And we all just feel like we can figure things out here," says Serra of the agencies resourcefully banding together on projects. For example, instead of outsourcing the design and construction of product display bags for Converse events, Narrative uses the services of OneMethod, which has its own fashion line.
"There are three doors, but it's one agency. If clients come in the Narrative door, there is comfort that they have access to so much more," says Spence, noting that the shop-in-a-shop model has enabled it to be more nimble, a necessity for experience-hungry clients like Nike, an account it recently picked up.
"Nike has really changed the way that we work, because they are so fast-paced and want everything yesterday," says Serra, noting that "agility has become our secret sauce." As a result, the agency has fundamentally changed the way it works with other clients, moving quickly on projects and tackling the "strategy and creative process almost in tandem," she says.
Now, as the agency begins to widen the scope for new clients like Salesforce, which first came up through the PR stream and has now folded brand work into Narrative's assignment, it must also manage its own internal growth.
Since 2016, the shop's headcount has jumped from 12 to 40, says Spence, prompting major office renovations to accommodate. What's more, because it's creating more branded events, more hands-on logistical management is required, with three events managers coming aboard this year to take over running the sites, says Serra.
And as it grows it's pumping out strong creative work, such as the "Break Bread Smash Stigma" campaign for Casey House, which was voted as strategy's top PR campaign.
It's also undergone a rebrand of its visual identity to demonstrate the agency's approach and focus on the very definition of its name: stories. "We believe there are three sides to every story" now makes up the shop's tagline, accompanied by a triangular logo, with Spence noting that agency teams are structured "to be a little bit of creative, a little bit of strategy, and a whole lot of execution."
New key business
1800 Tequila, Brickworks, Canada Beef, Converse
Mill Street Organic, Salesforce, UP Cannabis
Key hires
Richelle Umali, senior account manager; Demetra Kentris, senior project manager; Andrea Lee-Greenberg, account director; Michelle Agnelo, senior account manager; Benjamin Ruby, senior creative
Staff
39
Cases
For full cases, go to http://praoy.strategyonline.ca/winners/winner/2018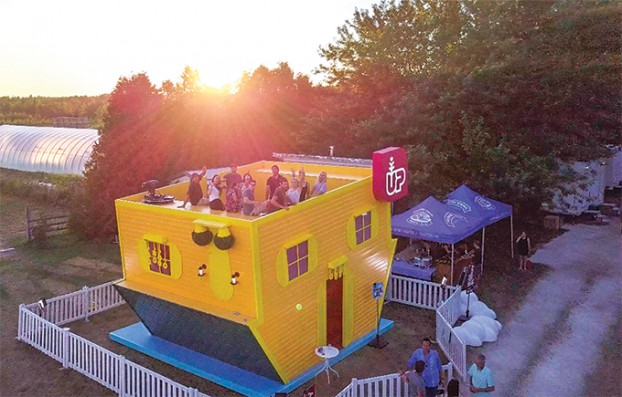 UP Cannabis wanted to speak in a language Canadians could really understand in the lead-up to legalization. That's why Narrative tapped into the beauty of Northern Ontario (with help from a partnership with The Tragically Hip) and created an immersive "UP North" experience.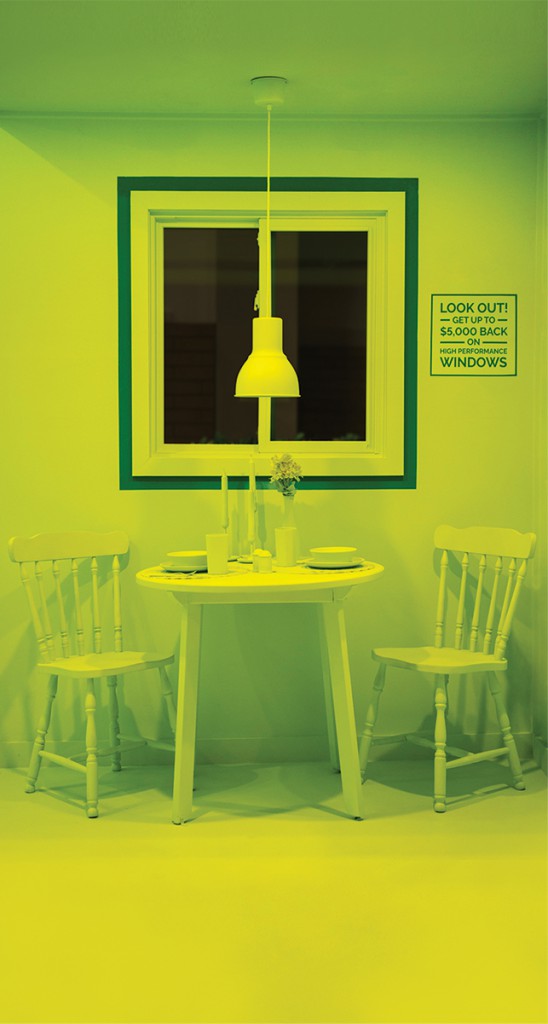 The Green Fund wants you to reduce your carbon footprint, so the shop launched the "Rebate Home Show," promoting ways Canadians can save money – and the environment.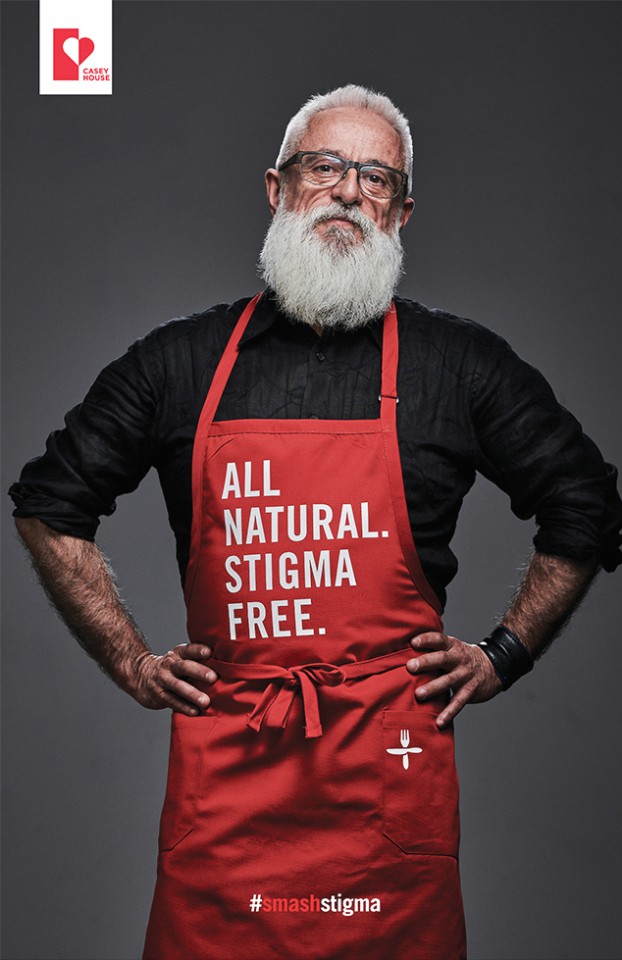 Narrative's "Break Bread Smash Stigma" campaign for Casey House was an exclusive stigma-ridding event, featuring HIV+ chefs.

This article appears in the November/December 2018 issue of strategy.