The Local Collective wants to think small for big outcomes
Former Red Lion president and CCO Matt Litzinger has a new agency focused on mining the broader impact of local insights.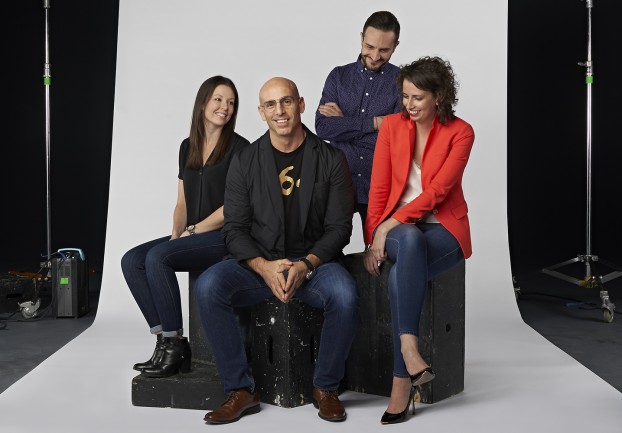 The Local Collective has opened its doors in Toronto, and it aims to build an agency that comes at its work differently with a focus on local insights and focusing on outcomes for clients.

The agency is being led by president and chief creative officer Matt Litzinger, who previously held the same role at Red Lion Canada.

Helping Litzinger launch the new agency are three partners coming with him from Red Lion: managing director Kaitlin Doherty; insights and solutions director Lauren Brown; and creative director Pepe Bratanov. Doherty was client services director at Red Lion and Bratanov was an ACD, while Brown had the same role as she does now.

The main thing that sets The Local Collective apart, according to Litzinger, is the fact that it will be less focused on the "universal insights" that drive most agencies' work, and more on the insights that resonate with what he calls "postal code posses": smaller, local groups of people and communities whose influence can be transferable to a broader audience.

"They're focused on universal truths because, frankly, there's efficiency in it," he says. "But today, a news story that happens in a small town on the other side of the world captivates the whole planet. There are local insights that, because of technology and social media, are much more transferable than they used to be. We want to mine those local insights because we believe they ripple on a national or global level. There's a certain level of efficiency gained in thinking small, but it's not being utilized to the extent that it could be because it would change the model for a lot of agencies too dramatically."

Beyond a focus on local insights, Litzinger says The Local Collective is being set up in a way to serve client needs in ways that go beyond traditional advertising solutions.

"What most client partners are looking for is influence and a desired outcome," he says. "It used to be that the influence was primarily led through advertising, but I'm not so sure that is the best way anymore. Focusing on a desired reaction from the audience you're speaking to changes how you provide solutions. Part of the challenge the industry is facing is that how you get paid often decides what gets made. Instead of client partners receiving the best solution to get the results they're looking for, they usually get the best advertising solution. And advertising might not be the best solution."

The Local Collective is currently working with five different clients. Litzinger declined to name the brands his new agency was working with, but said they came from several categories, including QSR, sports apparel and cannabis.

Beyond its four partners, The Local Collective will be bringing in additional staff as different skills are needed for different client projects. While that is a common approach for most agencies in "start-up mode," Litzinger says this is an approach the agency is likely to maintain for the foreseeable future.

"Our model echos what we're seeing in the gig economy," he says. "In the process of creation, you need different amounts of people in different roles and different stages of the process. What we will see happen over the next three to five years is the way people are employed by this industry is going to dramatically change."

Litzinger left Red Lion earlier this year to start work on his new endeavour. A spokesperson for Publicis Groupe, which owned Red Lion, confirmed that the agency has since been permanently closed.