The New Establishment: Budweiser's Telis Carayannakis takes centre stage
The senior brand manager for Budweiser at Labatt Breweries of Canada helped transform the Molson Amphitheatre into the Budweiser Stage.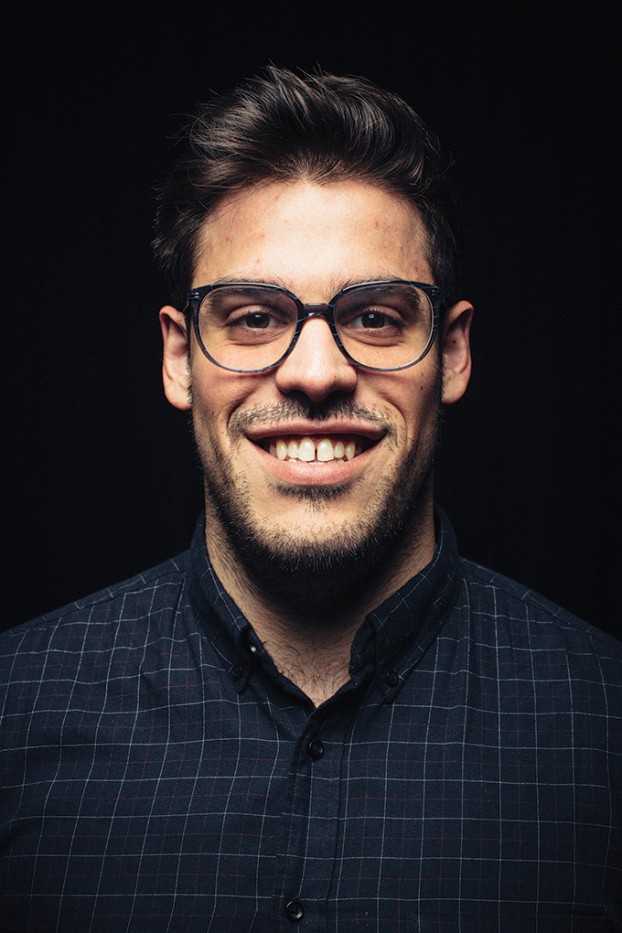 This article appears in the November/December 2018 issue of strategy.
Some might say the world is Telis Carayannakis' Budweiser Stage.
Having got his start at Google as an intern and then PepsiCo as an associate marketing manager, Carayannakis later landed at Labatt Breweries of Canada and rose up the ranks to eventually lead the transformation of the Molson Amphitheatre to become the Budweiser Stage in 2017.
"When you take over something that has become a bit of a love mark for Canadians like the Molson Amphitheatre, people approach it with a bit of caution," says Carayannakis. "When we started, the sentiment was mixed to negative."
What could have been a name change became more of an extreme makeover, with Carayannakis and a team of agencies championing the idea to invest Budweiser's budget not only in promotion, but in the consumer experience itself.
Working alongside Anomaly, Mosaic, Veritas, Vizeum and Live Nation (which Budweiser signed a multi-year partnership with in 2017), the strategy was to create a "better, faster and longer" experience for consumers, according to Carayannakis, who is currently a senior brand manager for Budweiser at Labatt Breweries of Canada.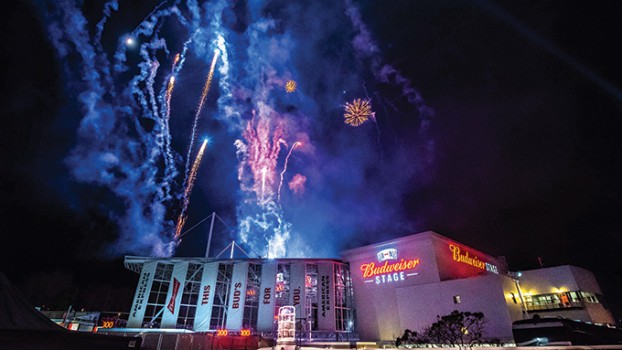 Carayannakis, who handles the brand's music-related initiatives, says his role in the stage involved every aspect of the venue rebrand: from leading the brief and new partnerships, to extending contactless payment technology throughout the venue and handling the headlining concerts – all of which is done through relationships he's fostered with venue contractors, artists and Live Nation.

With the goal of creating a "fan-first" experience, the brand manager and his team also created an artist walkway, featuring commissioned work by local artists, as well as rejuvenated the River Bar and added a Bud's and Burgers station featuring Muskoka, Ont.'s, famous burger joint Webers. That's in addition to "Budweiser Brewery Fresh," which serves fresh beer delivered straight from a London, Ont., brewery. Bud also partnered with Uber on a pick-up and drop-off zone.

To create more of a tangible, visual link to the brand, Budweiser placed a brightly-lit branded marquee at the entrance, which also has a crowd-drawing effect. Much like the Toronto sign located at Nathan Phillips Square, or the Spaceman at Coachella, Carayannakis sees Bud's own version as the "icon" of the venue. "When you walk [into the venue], there are people lined up, like 50 people deep, just to take a photo [with] this thing," he says.

"When you have people who love the venue, they're going to stay longer, they're going to spend more," says Carayannakis, adding that the "better, faster, longer" strategy resulted in a boost in beer sales by 20% as the brand increased portable beer carts and places to get a drink by 13%.

After a PR campaign introduced the venue to media, Carayannakis rolled out a red carpet for its opening night – a music-filled event that drew upon the insight that fans love on-stage collaborations at festivals, he says, bringing Toronto's Broken Social Scene and Portugal the Man together and surprising fans by incorporating Budweiser's famous "Red Light" technology for the encore.

"[Telis] is someone who doesn't see campaigns as short-lived transactions," says Mandeep Malik, associate professor of marketing at McMaster University, who first met Carayannakis during the Canada's Next Top Ad Exec program he runs for universities. "[He] knows how to tug on those emotions and leverage that relationship that a customer has [with a brand]."