P&G announces organizational restructuring
The CPG giant is streamlining into six business units with dedicated control over all functions of its brands.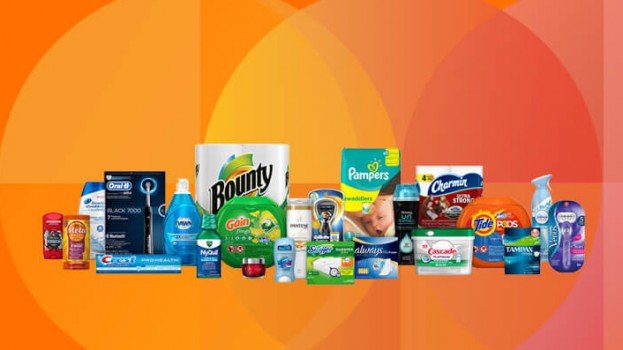 At an investor's day held yesterday in Cincinnati, P&G announced a global restructuring aimed at streamlining its structure, driving growth and giving new business units more "executional freedom."

Effective July 1, 2019, the company's ten product categories will be streamlined into six business units: fabric and home care; baby and feminine care; family care and new ventures; grooming; health care and beauty care. Each business unit will be led by its own CEO, which will report to P&G chairman, president and CEO David Taylor. These changes will happen in its largest markets, which include Canada, the U.S., China, Japan, U.K., Germany, France, Spain, Italy and Russia; each unit will have responsibility for all facets of the business in these markets, including consumer research, product and package innovation, brand communications, selling and retail execution and supply chain.

The company says these markets account for 80% of its sales and 90% of its after-tax profit.

P&G says organizing into these units will provide innovation plans and operating frameworks that will be better suited to drive growth in these markets by, in part, giving them more executional freedom. Further to that goal, P&G says it will be shifting roughly 60% of work that is currently happening at the corporate level – and the associated resources – to these business units and markets. Certain functions, such as back-office operations and governance, will continue to happen at the corporate level, as will its "Corporate Research & Development" group, which develops upstream platforms and technologies that can benefit multiple businesses and create opportunities for P&G to enter new categories.

P&G's 22 consumer brands in the Canadian market include Always, Gain, Tide, Old Spice, Oral-B, Gillette and Pampers.

The investor day – which was given the theme of "leading constructive disruption" – highlighted a number of internal initiatives touching on issues that the restructuring also aims to address: driving product innovation and "brand superiority," improving productivity, efficiency and cost savings, as well as transforming the company's culture.

Taylor described the changes as "the most significant organization change [P&G has] made in the last 20 years" in a press release. "We will have a more engaged, agile and accountable organization focused on winning with consumers through superiority, fueled by productivity, and operating at the speed of the market."

The announcement comes following the addition of billionaire activist investor Nelson Peltz to the company's board, who has spent much of the year pushing for a simplified structure, saying it would also improve accountability and responsiveness to local needs.

P&G, like other big CPG companies, has faced increased competition on multiple fronts, having to contend with startup brands, as well as the launch of private label products from Amazon. However, its first quarter report last month showed some of its strongest results in sales and market share growth in five years, attributed in part to an ongoing five-year plan to streamline the giant's costs and size.

"To deliver growth for P&G shareowners, we are accelerating the pace of change and stepping up execution to meet the challenges of today's dynamic world," Taylor said.

The change also comes as many other CPG giants look to simplify and streamline their operations. Earlier this week, Kraft Heinz Canada sold its natural cheese division and the brands within it to Parmalat.