Marketers investing heavily in martech and innovation
Gartner's annual CMO survey finds increased budgets in those areas in light of a slight decline in overall spend.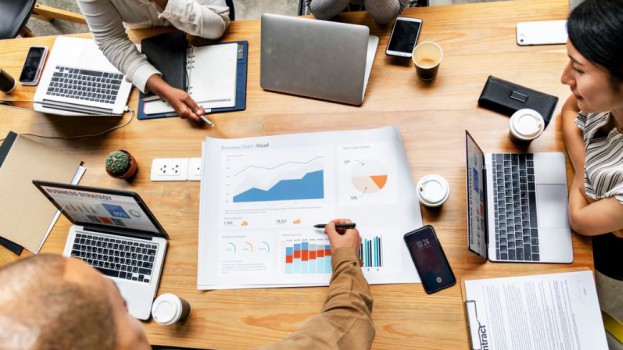 New research shows that marketing technology and innovation are weighing heavily on the minds of marketing leaders.

According to the research firm Gartner's 2018-2019 CMO Spend Survey, which includes responses from more than 600 marketing leaders across various industries in North America and the U.K., overall marketing budgets have remained relatively stable. Budgets were pegged at 11.2% of company revenue, representing a slight drop from the 11.3% reported last year (and down from 12.1% in 2016). Nevertheless, Gartner says that marketers are optimistic about their future budgets, with around 63% of them expecting that they will increase in 2019.

While 57% of CEOs expect to increase their investment in marketing in the coming year, the onus falls on CMOs, who "must appease the often-skeptical chief financial officer's expectations for return on investment to justify future budgetary commitments," writes Chris Pemberton, summarizing the key findings of the survey.

Investing in marketing tech remains a primary focus among marketers. Respondents indicated putting aside 29% of their budgets for tech, up from 22% last year, making it the "the single largest area of investment" in the industry. At the top of marketers' martech wishlists are: email marketing platforms, web content management and digital marketing analytics platforms.

According to Gartner's findings, CMOs spend, on average, 21% of their budgets on advertising, invest more heavily in digital than on offline channels, and allocate two-thirds of their budgets on paid channels. On the digital front, paid search, organic search, website and email take up around 25% of their marketing spend.

"Marketers continue to invest in these tactics because they still work. And digital channels are easy to measure during a time when it's critical to calculate marketing ROI," writes Pemberton. "Additionally, organizations often face little challenge sourcing in-house talent and skills to fuel these marketing initiatives within their organization."

Innovation represents 1 out of every 6 marketing dollars spent, and 63% of marketers said they expect their innovation spends to increase next year.

However, the report finds that marketers' intentions for innovation do not necessarily align with their capabilities, which helps explain the investments being made. For example, marketers gave themselves an average rating of 2.2. (out of 5) for their "innovation maturity" in another recent report by Gartner. Meanwhile, collectively they would like to achieve a rating of 4.3.

The report also found that, in spite of marketers' focus on customer experience (18% of budgets), capabilities around customer acquisition, retention and growth have fallen behind marketing technology, digital business transformation and innovation in terms of overall spend – the worse off being acquisition, cited only 16% of the time as a top three capability.