The winds of change
Editor Jennifer Horn examines how agencies have shifted from being campaign builders to problem solvers.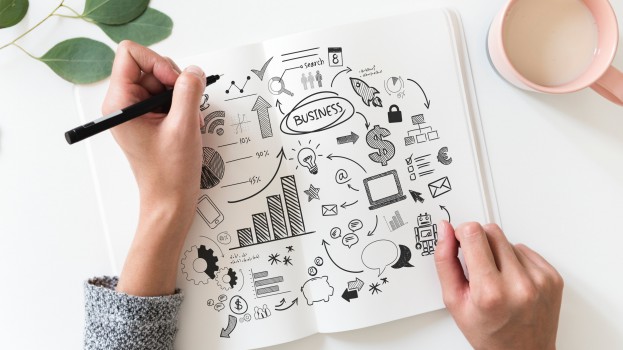 Agency of the Year is when we get to play catch-up on agency affairs.

Reporting on the industry through StrategyDaily affords us with a macro look at the agency landscape. Watching from the sidelines, we get to see all the exciting transformation unfold.

Based on that year-long review, we can almost always predict the narrative underpinning the profiles of agency winners. Upon receiving the top-secret list, our covert journalists seek out conversations with Canada's top shops, asking the hard questions around how they're minimising the impact of future disruption.

They hear it all. And sometimes more than once.

One year, shops in the winners' circle are focusing on breaking down silos to integrate. The next, they're putting strategists and planners in the limelight. Tradigital marketing. Content production. Innovation hubs. And let's not forget big data. These are some of agencies' favourite new offerings in their growing future-proofing arsenal.

While the trend will always be to add or subtract until the client offering equation is just right, this year saw a new North Star appear for agencies: making that shift from campaign-builder to problem-solver.

Agencies are aspiring to solve seemingly unsolvable problems – or looking for hidden problems – through the art of intelligence.

For starters, double AOY winner John St. has a new predicative brand mapping model that broadens its scope beyond creative problems. OMD Canada, which takes the Silver in Media, is using marketing science and data to build "performance" clients. And the top Agency of the Year (and Silver Design shop), Cossette, is working side-by-side with clients to ID meaty business problems.

Swimming upstream with brands through consultancy-style offerings is on the lips of many agencies as they question their future client relationships. But before they can swim that sea, some are learning to paddle the waters by becoming a specialist.

Every year we speak with top Digital winner FCB Canada (this is its third Gold win), we learn more about its efforts to build a tech niche. Starting slowly with agency-wide Google Adwords certification three years ago, to now building a voice/AI practice inside a new studio, FCB is building that foundation using the bricks of knowledge. Because, as more platforms – or complex solutions for complex problems – begin to emerge, you can bet CMOs will be calling on the experts.

So while 2018 was not without the all-familiar feeling of déjà vu, the agencies across these pages have certainly brought an air of change. And as shops look to succeed their rebirth (with each year requiring more shifting and shaping to keep up), I'd like to leave you with a quote from the elusively brilliant Elon Musk that implores you to solve problems not based on prior assumptions and best practices: "I do think there's a good framework for thinking. It is physics. You know, the sort of first principles reasoning… boil things down to their fundamental truths and reason up from there."

This story originally appeared in the November/December 2018 issue of strategy.