Cossette adds two VPs of strategy in Toronto
Paul Lawton and Laura Kim join the agency to lead strategy for Canopy Growth and McDonald's Canada, respectively.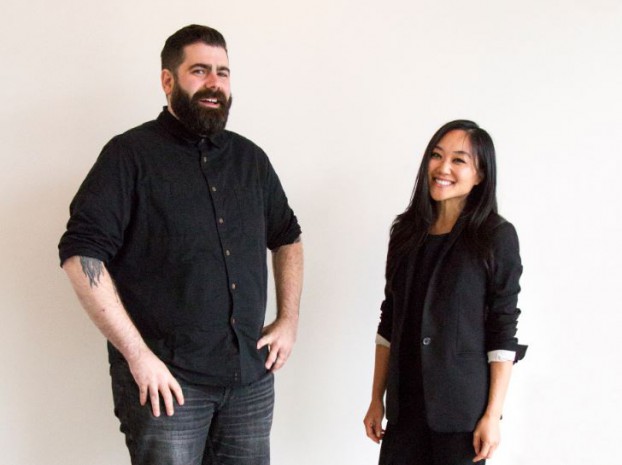 Paul Lawton and Laura Kim, Cossette's new VPs of strategy. 
Cossette has bolstered its national strategy team with the hiring of Laura Kim and Paul Lawton as vice presidents of strategy in Toronto.
Kim will oversee strategy for McDonald's Canada, while Lawton will lead strategy across the Canopy Growth portfolio, which includes the Tweed, DNA Genetics and Foria cannabis brands, as it looks to build momentum post-legalization.
The pair join SVP of strategy Rosie Gentile – who was hired to lead strategy on Cossette's one-to-one business in 2017 – and VPs of strategy Kevin McHugh and Scott McKay on the strategy leadership team in Toronto. McHugh was promoted to his current role following the departure of former chief strategy officer Jason Chaney in late 2017. McKay left McCann Toronto for a new role at Cossette earlier in 2017.
Kim has spent the majority of her career in the U.S., working with SapientNitro and Leo Burnett Chicago, as well as with the latter agency's innovation and new venture centre, Farmhouse. She came to Canada in the spring of 2017 to join Zulu Alpha Kilo as a strategy director. Her experience spans brand strategy, omnichannel communications and experiences, as well as new product and service innovation.
Lawton is a cultural anthropologist and former adjunct professor of sociology at the University of Lethbridge in Alberta whose research has focused on emerging digital culture and social media adoption. He transitioned into the agency world in 2016 when he joined Weber Shandwick as a senior manager, eventually being promoted to VP of strategy in Feb. 2018.
Kim's hiring at Cossette is part of other recent additions aimed at supporting the McDonald's Canada account. The agency has also recently added Simon Clancy as a group creative director, Lindsay Waugh as director of strategy and Frank Besson as VP client lead.
Meanwhile, Daniel Shearer, Cossette EVP and GM in Toronto, told strategy that new client Canopy Growth is one the agency hopes to "go on a global journey with."