Food and beverage companies largely compliant with self-regulation
Ad Standards' 2017 audit finds participants in the Children's Food and Beverage Advertising Initiative showed "excellent compliance."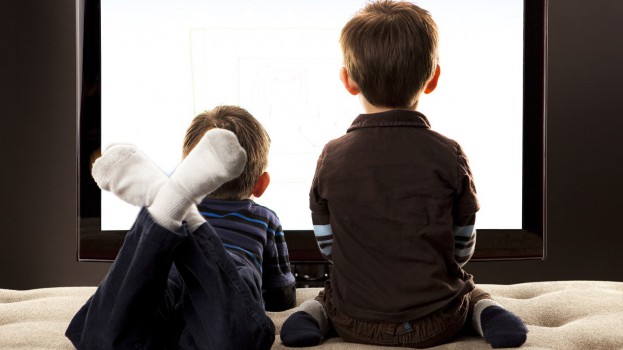 Food and beverage companies that are part of the Canadian Children's Food and Beverage Advertising Initiative (CAI) demonstrated "excellent compliance" in 2017, a report by Ad Standards, the self-regulatory initiative's administrator, has found.

Launched in April 2007, the CAI aims to move child-directed advertising in Canada (in regions outside of Quebec, which has its own laws regarding advertising to children) towards "better-for-you products." Participating companies set their own commitments, which range from not directing their advertising primarily to children under the age of 12 (across TV, radio, print, online and mobile platforms) to shifting towards the advertising of products that are "consistent with category-specific uniform nutrition criteria."

Advertising directed primarily to parents or caregivers or aired in family programming or non-children's programming, where viewership by children under 12 is less than 35%, falls outside the scope of the CAI.

Ad Standards' 2017 compliance report, based on advertising conducted between Jan. 1 and Dec. 31, 2017, includes the review of reports and documentation submitted by each of the 17 companies involved in the program. These include: Campbell Company of Canada, Coca-Cola, Danone, Ferrero Canada, General Mills Canada, Hershey Canada, Kellogg Canada, Kraft Heinz Canada, Maple Leaf Foods, Mars Canada, McDonald's Canada, Mondelez Canada, Nestlé Canada, Parmalat Canada, PepsiCo Canada, Post Foods Canada, and Unilever Canada.

According to the report, ten of the companies (Coca-Cola, Ferrero, Hershey, Kraft Heinz, Maple Leaf, Mars, Mondelez, Nestle, PepsiCo and Unilever) did not engage in advertising directed primarily to children under the age of 12 in 2017. The others "committed to include only better-for-you product in child-directed advertising."

Overall, Ad Standards concluded that the companies have demonstrated "excellent compliance," a finding consistent with those of the previous nine years.

On TV, which according to Ad Standards remains the primary medium for children-directed advertising, 12% of all commercials directed primarily to children were food and beverage ads. Of those, 77% were commercials sponsored by CAI participants for products that met the "Uniform Nutrition Criteria," requirements that set out which nutrition components companies should limit and encourage in food advertised to children.

The audit found that none of the companies participated in radio, print or out-of-home advertising, product placement, advertising in video and computer games, or through DVDs and movies, that were directed at children.

At the exception of a "minor incident" involving domain spoofing, participants were found to have complied with advertising on company-owned and third-party websites, and Ad Standards recorded no infractions for the use of licensed characters, for the promotion of products in interactive games or for advertising in schools. However, as allowed under the CAI, several engaged in sponsorship of educational and other not-for-profit and charitable activities.

Of the 117 consumer complaints filed with Ad Standards in 2017, none involved concerns about companies' compliance with their CAI commitments.

The CAI program was expanded in 2010 to include advertising on digital and mobile. In 2015, Uniform Nutrition Criteria came into effect. In a statement, ASC president and CEO Jani Yates said these expansions have "fundamentally improved the landscape of advertising directed to children under 12 years of age."

The report comes as the recently passed Bill S-228, which would turn limitations on marketing directed at children into law, awaits royal assent. It also comes a week after a judge gave the go-ahead to a class action lawsuit against McDonald's Canada arguing the burger chain's Happy Meals and toys constitute a violation of Quebec's consumer protection law prohibiting advertising to children under the age of 13 (the CAI does not cover advertising in Quebec due to those consumer protection laws).