Social to have greater impact on holiday shopping: report
Instagram and YouTube provide a source of inspiration, while security factors will influence online purchases.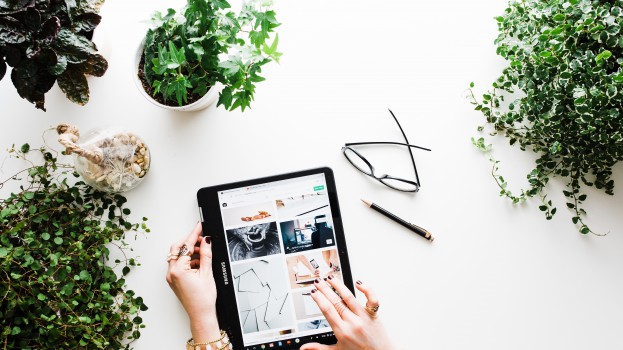 Canadians are planning to spend more this holiday season, and social media will have a bigger influence on their purchases than ever before, according to this year's Accenture Holiday Shopping Survey.

The seventh edition of Accenture's annual survey polled 1,500 Canadians from Toronto, Calgary and Montreal, with respondents divided evenly among demographics.

The number of respondents who plan to use Instagram to inform their online holiday shopping nearly doubled from 25% in 2017 to 46% this year. On top of that, more than half of shoppers plan to use YouTube to inform shopping decisions or make purchases. Canadians are also embracing other forms of technology for their holiday shopping: 53% say they could see themselves making purchases through AI-powered assistants such as Google Assistant, Amazon Alexa or Apple's Siri.

However, security concerns are also on the rise, with 66% of respondents saying they were concerned about the security of their personal information when shopping online, up from 60% last year. This has led to an increase in the number of respondents who say they'll avoid brands that have had data security breaches recently: 44%, up from 31% last year.

"Buying Canadian" continues to be an important consideration, with 41% opting to do most of their shopping in Canada instead of going south of the border or buying from U.S. websites, up from 31% last year.

That trend could change, though.

Robin Sahota, managing director at Accenture Canada and lead for its retail practice, pointed out that the United States-Mexico-Canada Agreement carries with it an increase in the threshold for duty-free items from $20 to $150, which means shoppers can buy more from U.S. sites before paying additional charges and could give Canadians greater buying power. However, that deal still needs to be ratified and its terms passed into law, so the change could still take a while to come into effect. Sahota also noted that shoppers' preference to buy Canadian may also be based on more than price.

To that end, the survey found that 54% of Canadian shoppers base their purchase decisions on whether or not a retailer or brand shares their values. Offering a product range that caters to many different demographics is important to 67% of shoppers, with 31% saying they plan to shop at companies that demonstrate social and environmental awareness.

"It's not just about the lowest price or the most convenient shopping experience; consumers are more socially aware than ever before," said Kelly Askew, a managing director at Accenture Strategy. "If retailers are able to make some effort to incorporate diversity and inclusion into how they conduct business, Canadians will take notice."

Overall, Canadians plan to spend an average of $733 during the holiday shopping season, up from $648 in last year's report.

However, more than half of Canadians are doing their holiday shopping year-round by taking advantage of discount shopping options and major sale events – such as Amazon's Prime Day – throughout the year, a trend consistent with last year's findings. Among respondents, 39% say they won't participate in Black Friday-related sales this year; those who are planning to shop the sales say they will mainly be pursuing limited-quantity "door crasher" deals.