Corner Office Shifts: Tourism Toronto's new CMO
A round-up of senior-level changes you may have missed.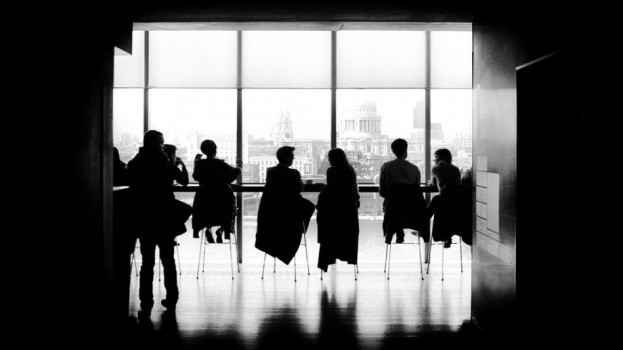 New CMO at Tourism Toronto

Effective Jan. 1, 2019, former Destination Canada SVP and CMO Jon Mamela, who has been with the national tourism group for the last five years, will join Tourism Toronto as EVP and CMO, where he will work to drive more travel business to the city. His appointment follows the promotion of Andrew Weir, EVP and CMO for Tourism Toronto for the last four years, who steps into the new position of EVP of destination development.

In his previous role, Mamela oversaw digital marketing and sales transformation, during a time that has seen record levels of visitation to Canada. He began his career in the travel sector at Four Seasons Hotels & Resorts, Fairmont Hotels and Resorts, as well as Travel Alberta, after working in CPG at Procter & Gamble.

New VP marketing at Civilized

Elisabeth Baron joins the ranks of Civilized as VP of marketing. In her new role at the cannabis media and lifestyle brand (with offices in New Brunswick and California), she will help lead the marketing team as it looks to bring cannabis-related campaigns into new markets. Her hiring follows the recent addition of former Arrivals + Departures CCO Shawn King as ECD and Alanna Uhrich as director of events and experiences.

Baron has worked on both the brand and client side. Her CV includes time at TracyLocke, where she worked in project management and creative development, and Diageo, where she managed brands including Crown Royal, Johnnie Walker, Bulleit Bourbon, Tanqueray and Ciroc. She joins Civilized after serving as head of marketing for Canndescent, a California-based cannabis company.

MEC CEO to step down

Earlier this month, Mountain Equipment Co-op CEO David Labistour announced he will be stepping down from his role at the Vancouver-based outdoor equipment chain. During his 11 years with the company, the CEO helped grow the co-op's membership from 2.7 million to 5.1 million members and helped open 11 new stores, according to CBC. Labistour will depart in June of next year.

His decision comes weeks after MEC announced a major new initiative aimed at making its advertising (and others' in the space) more diverse and inclusive.