Partnerships take Hellmann's CSR work to the next level
The Unilever brand is learning to tap and collaborate with industry experts and companies to further its cause.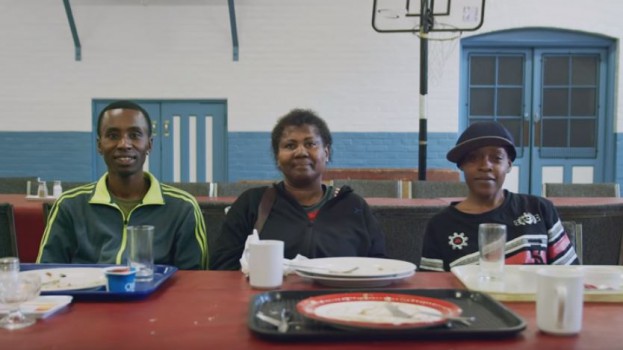 Hellmann's has made purpose-led marketing a big part of its strategy for more than decade, because "as a brand, Hellmann's has every right to play in this space," says Gina Kiroff, director of foods at Unilever Canada.

In fact, it's been playing in the space ever since it launched "Urban Gardens" as part of the Real Food Movement back in 2007. That initiative involved converting empty parking lots into workable land in five Canadian cities, for the purpose of planting gardens. Since then, it has run a number of programs, from "Real Food Grants" and "Real Food Tips."

Over the years, the movement has helped the Hellmann's brand grow year-over-year and achieve a market-leading position and strong brand equity, says Kiroff, while also employing more traditional marketing tactics, such as campaigns and product innovation.

Now, food waste has become a focus for the brand globally through its "Real Food Rescue" campaigns. As part of that, the mayonnaise brand is putting more focus on aligning with the right strategic partners in the CSR space.

This year, Hellmann's created a recipe program aimed at eliminating food waste, and while that aspect is still part of the campaign (with some social videos showing tips and recipes to reduce waste), "it just didn't feel like enough," says Kiroff.

So the brand met with Jean-Francois Archambault, a food waste expert and fellow at Ashoka, a non-profit organization that promotes social entrepreneurship.

Archambault runs Quebec's La Tablee des Chefs, a food rescue initiative, and has developed a model to help all kinds of businesses and restaurants recover food that would otherwise be thrown out. While many companies want to reduce food waste, says Kiroff, many challenges, such as the proper handling of food, prevents them from doing so.

With Archambault's industry knowledge and help on the logistical side, all Hellmann's needed was the right partner to activate the program.

For that, it returned to an insight that came up from a campaign this summer.

Back then, the brand surprised Toronto FC soccer fans at BMO Field when it informed them, via the big screen, that the meals they had just enjoyed were prepared entirely from recovered food. The stunt, part of that larger "Real Food Rescue" movement, was intended to inform guests of the magnitude of Canada's food waste problem – the country is the second-worst food-waste offender globally – while launching the program in a way that could be captured and repurposed in digital executions online.

The event kicked off a program that continues to run at Toronto's Scotiabank Arena, and that the brand hopes will see around 50,000 meals rescued from the stadium's box suites over the next year and donated to families in need through Second Harvest, a food rescue organization.

The insight that Canadians waste enough food to feed an entire stadium (every minute) set the stage for a new partnership with Maple Leaf Sports and Entertainment, which offers the scale that comes with being the largest sports and entertainment company in the country.

Not only was MLSE happy to come on board, sensing an opportunity to position itself as a leader in the space, but other organizations have since reached out about potential partnerships as well, says Kiroff.

"We are each coming to the table with something unique, and together, are having a stronger impact," she says.

Ogilvy led on creative strategy and program assets, Edelman on earned media and influencer engagement, and Mindshare on media planning and buying.