Google unveils top searches heading into Black Friday
The tech company crunched the data to show which brands are on Canadians' minds.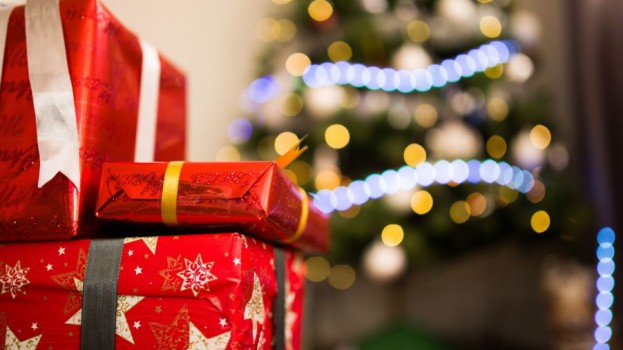 The vast majority of Canadians have shopping left to do heading into the busy holiday season and some of them are planning to get all of it done during the Black Friday-to-Cyber Monday weekend, according to a new report by Google,.

As of last week, Google found that consumers had only completed 23% of their shopping, according to the report, called "Google Canada's Holiday Insights." While 13% of shoppers plan to complete all of their purchases during Black Friday and Cyber Monday sales, last year, roughly 70% of them still had shopping to do one week before Christmas.

Considering that mobile searches for "Black Friday" and "Deals" have grown by more than 100% over the last two years, and that online searches for the Friday event have grown by more than 250% over the last seven days, the tech company concludes that sales events have become a "critical moment" for retailers.

According to Google, 57% of shoppers always do research prior to purchasing to ensure they are making the best choice possible. While many Canadians (94%) are loyal to the retailers they shopped with in the past, around half visit multiple websites before making and decision, and the same number are open to purchasing from new retailers.

In addition to offering insight on how many shoppers are searching for holiday deals, Google's report breaks down the retailers and toys that are most on people's minds heading into the holiday season, judging by their online searches. Canadian Tire ranked number one in retailer searches, followed by WestJet (which came two spots ahead of competitor Air Canada). The Bay (#3) and Walmart (#5) rounded out the top-five most searched-for retailers. A complete list can be found below.

In terms of toy brand searches, Lego, Pokemon and Barbie took the top three spots (in that order), suggesting the iconic toy brands very much on consumers' minds. Meanwhile, Marvel's Spiderman ranked as the fourth-most searched for toy brand. But toys themed after the superhero took the top three spots for toy-specific searches, including "Spider-Man Potato Head," "Spider-Man Toys," and "Imaginenext Spider-Man."

Top brands by number of searches

1. Canadian Tire
2. WestJet
3. The Bay
4. Air Canada
5. Walmart
6. Staples
7. The Brick
8. Foot Locker
9. Sunwing
10. Shoppers Drug Mart

Top toy brands by number of searches

1. Lego
2. Pokemon
3. Barbie
4. Spider-Man
5. Fortnite
6. PAW Patrol
7. Nerf
8. Hot Wheels
9. Fisher-Price
10. Avengers

Top trending toys by number of searches

1. Spider-Man Potato Head
2. Spider-Man Toys
3. Imaginenext Spider-Man
4. PS4 Hasbro Family Fun Pack
5. Fisher-Price Karaoke Machine
6. Jurassic World Lego
7. Hasbro Monopoly
8. Pokemon Sun and Moon Trading Cards
9. PAW Patrol Wooden Puzzle
10. Funko Spider-Man

Source: Google/Ipsos."Omnichannel Holiday Study," Nov. 2018–Jan. 2019.